Department of Human Services Secretary Carol L. Adams, Ph.D., joined the Illinois Interagency Nutrition Council to launch the new campaign on March 21 at the sixth annual March Nutrition Month in the rotunda of the state Capitol in Springfield.
"Eating fruits, vegetables and other nutritious foods is a key first step toward being healthy and staying fit," Blagojevich said. "March Nutrition Month is a great opportunity to make families across Illinois be aware of the health benefits of eating right, and that means eating at least five or more servings of fruits and vegetables every day."
While research indicates that more than 50 percent of adult consumers know they need to eat five or more servings of fruits and vegetables per day, more than 90 percent of all Americans do not eat the recommended amount. Only 12.6 percent of Illinois adults reported eating five or more servings of fruits and vegetables per day. While research has also found that Americans are aware of the health benefits of eating fruit and veggies, most consumers would need to at least double the amount they currently consume in order to meet the new dietary guidelines.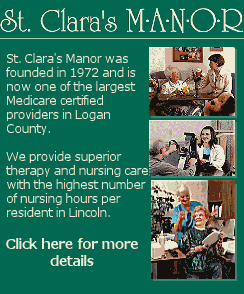 According to the Illinois Behavioral Risk Factor Surveillance System, more than 36 percent of Illinoisans are overweight, and more than 20 percent are at risk because of obesity. Over 13 percent of Illinois children are overweight. At the same time 8 percent of Illinois households do not have routine access to adequate amounts of food.
"I encourage all Illinois families to support food and nutrition programs and establish healthful eating habits," Adams said. "Having enough to eat and access to a variety of foods, as well as daily physical activity, are paramount if one is to be fit and maintain a healthy weight. Eating fruits and vegetables and walking are great first steps towards getting in shape."
Special Recognition awards were presented to the following individuals and agencies for their leadership and support of nutrition programs and physical activity for Illinois families: U.S. Sen. Dick Durbin; Rep. Tom Cross, Illinois House Republican leader; state Sen. William Delgado; state Sen. Mattie Hunter; state Sen. Don Harmon; Dennis Smith, executive director of Northern Illinois Food Bank; Janet E. Maruna, executive director for the Illinois Network of Child Care Resource and Referral Agencies; the Rock Island/Milan School District 41 Head Start program; Macon County Mental Health Board Teen REACH program, "Youth with a Positive Direction"; and the Springfield Urban League Teen REACH program.
The Illinois Department of Human Services administers several USDA Food and Nutrition Service programs, including food stamps; the Emergency Food Program; the Special Supplemental Nutrition Program for Women, Infants and Children; the Commodity Supplemental Nutrition Program; and the WIC and Senior Farmersí Market Nutrition programs.