New passport rules require advance planning for travel

Send a link to a friend
[March 29, 2007] Logan County Circuit Court Clerk Carla Bender wants Logan County residents to know that this is the height of the busy season for passport services, with Americans planning spring and summer travel. She encourages anyone who needs a passport to apply well in advance of their desired travel date. The circuit court clerk is the only passport agent in Logan County, and Bender says that since Sept. 11, 2001, many changes have been made by the U.S. State Department. Passport rules have changed, and those changes have created longer waiting periods for the issuing of passports.
The Western Hemisphere Travel Initiative requires U.S. citizens to present passports when re-entering the United States from Canada, Mexico, Central and South America, the Caribbean, and Bermuda. This requirement went into effect Jan. 23, 2007. By Jan. 1, 2008, U.S. citizens must present a passport when re-entering the country from any destination outside the continental U.S.

The Western Hemisphere Travel Initiative has significantly increased the demand for passports nationwide. According to official statistics, the Logan County Circuit Clerk's office experienced a 19 percent increase in passport requests over the last two years. Due to the increase in passport requests, passport processing time has been extended by the State Department.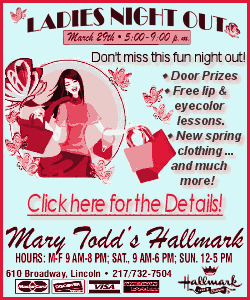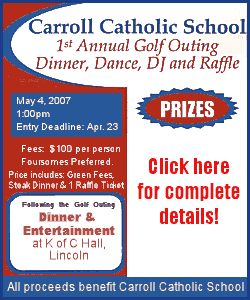 As the passport agent in Logan County, the circuit clerk strongly suggests that citizens apply for a passport or, if necessary, renew their passport as soon as they believe they may be traveling. "If you know you will be traveling outside the borders of the United States," Bender said, "be advised that the time for routine processing of passports has increased by the State Department from six-eight weeks to at least 10 weeks. Expedited processing time is now three-four weeks, up from two-three weeks."
The additional cost for expediting, per application, is $60, plus the costs for prepaid overnight mail. The U.S. Passport Agency has notified passport agents that an increase in fees is expected in 2007. Bender encourages early planning, which will help to avoid costly delays and travel problems. Additional information is available online from the U.S. State Department, Bureau of Passport Services, at www.travel.state.gov.
[Text copied from file received from Carla Bender, Logan County circuit court clerk]