Springlike weather brings first tornado of the Logan County season

Send a link to a friend
[March 29, 2007] Terry Storer from the Logan County Emergency Management Agency said, "It's Illinois spring days, and yesterday put everybody back on their toes." Numerous funnel clouds may have formed along the Logan and McLean County line between 3:15 and 5 p.m.
It's spring, and with it comes unpredictable weather that can turn hazardous in an instant. Wednesday's event was triggered when a cold front stalled over northern Logan County.

The National Weather Service issued a tornado warning when Doppler radar indicated a tornado northeast of Lincoln moving at 5 mph.

Storer said that there was one confirmed sighting of a tornado aloft. At 3:19 p.m. law enforcement reported sighting a funnel cloud 14 miles northeast of Lincoln, two miles southwest of McLean. There were several calls of other possible funnel clouds, most of which reportedly began to descend but then returned back up. One cloud was believed to have touched down north of Atlanta, but there have been no reports of damage, Storer said.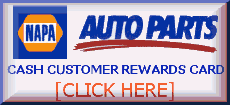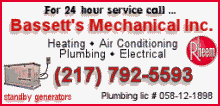 Storer said that he is looking for pictures if anyone took any of these clouds.
Recent heavy rainfalls to the west of Lincoln have led to flood warnings in a line southwest to northwest of Lincoln, mostly along the Illinois River and smaller rivers and tributaries.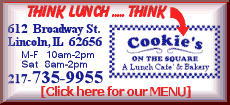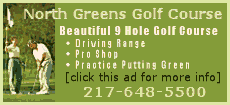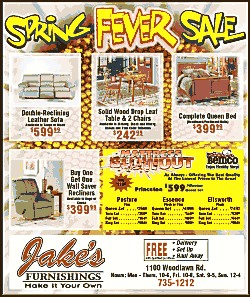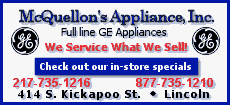 There could be flooding to the east as well from additional heavy rains on Wednesday and Thursday morning. A line from Taylorville to Decatur to Champaign is under special weather watches. (See color-coded map.)
Keep your umbrella handy and stay alert for possible warnings. The weather forecast for the remainder of this week and into Saturday continues to look much the same as it's been for most of the month of March: rainy with possible thunderstorms.
Past related articles
Visit www.weather.gov/lincoln for the latest weather and river forecasts, warnings, current conditions, radar and satellite imagery, and climate information.