Illinois is putting out giant welcome mat for illegal aliens

Send a link to a friend
[March 30, 2007] SPRINGFIELD -- State Rep. Bill Mitchell is disappointed that the Illinois House of Representatives approved legislation on Wednesday that would allow illegal immigrants to obtain driver's certificates.
"I do not feel that we should reward people who enter this country illegally," Mitchell said. "A sovereign nation should be allowed to protect its borders."

House Bill 1100 passed the House by a slim margin of 60-56. This bill provides that a driver's certificate can be issued to someone without a Social Security number.

"There is no reason that someone who does not have a Social Security number in the United States should be able to obtain an official Illinois driving certificate," said Mitchell. "Tennessee enacted a very similar program a few years back and disbanded it because of the amount of fraudulent certificates being obtained and the number of illegal immigrants entering the state. This type of legislation just seems to have a number of problems and could potentially lead to very dangerous future legislation regarding illegal immigrants.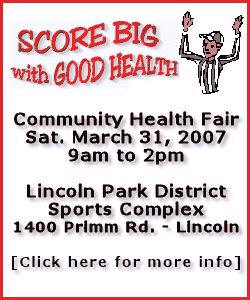 "It seems that we are just sending the wrong message by passing laws like this that allow people to break the rules. Becoming an American citizen is a very serious matter that should be a great moment in an immigrant's life. This legislation completely undermines the great right of becoming an American citizen. I refuse to support laws that will continue to encourage people to enter this country illegally and continue to provide these people with the benefits that actual American citizens are granted.
"At present nearly 60 percent of persons signing up for All Kids health care are illegal aliens. By allowing illegals to legally drive is just putting a giant welcome sign up for people who enter this country illegally."
[Text from news release from Rep. Bill Mitchell]
Click here to respond to the editor about this article.