Abraham Lincoln Memorial Hospital dream moves one more step forward

Send a link to a friend
[March 30, 2007] Plans are moving forward for Abraham Lincoln Memorial Hospital to build a new hospital and medical complex on Lincoln's west side. The hospital has an option on 58 acres southwest of Lincoln Parkway, presently owned by the Knuckle estate. The property is currently outside city limits and has more than one type of zoning in different portions. ALMH petitioned the city of Lincoln to bring the property into city limits and change it all to C-2 zoning.
Last week the Lincoln Planning and Zoning Commission recommended approval of annexation and rezoning of the property.

In addition, there were no objections or comments at the public hearing in council chambers prior the city's workshop on Tuesday.

Attorney Patrick Joyce from Brown, Hay and Stephens of Springfield, representing ALMH, addressed the council with the hospital's requests during the city workshop.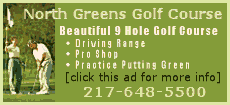 Joyce said that the process of determining the suitability of the property has been lengthy but is nearly complete. There have been studies, soil samples and requirements from Illinois Soil and Water Conservation, Illinois Department of Transportation, and Illinois Environmental Protection Agency and numerous processes to complete. The zoning from the Logan County Comprehensive Plan was also evaluated.
The primary purpose of the move to a new facility is to allow the hospital to expand its modern technology, Joyce said. The property needed to meet privacy standards, consumer preferences, adherence to privacy laws and convenient accessibility laws. This location meets all those needs and has good access from Interstate 55, Route 10 and Fifth Street, Joyce said.
IDOT has approved the three-way intersection onto Lincoln Parkway for the 1,990-foot frontage to the property.
Joyce said that 13 acres would be used for the hospital and medical complex. Ten acres would be green area, primarily because of the wetland area that is protected under state and federal laws.
For the remainder of the nearly 58 acres, they would seek C-2 users. The opportunity to choose what would go in there would protect the hospital interests, but would be compatible with the surrounding zoning also.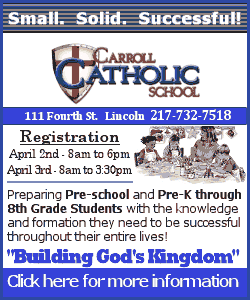 The surrounding property is under county designation and is zoned I-1. The rezoning request with the annexation into the city is to make all of the property C-2.
The hospital board's decision to purchase the land is pending. A May transaction is likely, Joyce said.
The requests for annexation into the city and rezoning to C-2 will go to a vote before the council at next week's city business meeting on Monday at 7:15 p.m. All decisions will be contingent on the purchase of the property by the hospital board.