County audit stalled
Frustration mounts in treasurer's office

Send a link to a friend
[March 30, 2007] Pressure peaked again Friday when the Logan County 2004-2005 fiscal year audit was still not back. No one is keeping count on the delay scorecard any more. The audit has been in a stalled state for most of a year.
The county finance committee had a special meeting Friday morning to review the audit. Instead they were in one more teleconference with the auditing staff. The lead accountant handling the account for Crowe Chizek said that they just needed a few more little items from the treasurer's office that would balance the cash accounts.

Treasurer Mary Ellen Bruns said that what they are asking for now are not little items, and she riffled the edge of a stack of papers in her hands. What she didn't understand is that they are all items that have been sent before. She and Helen G. Barrick, a certified public accountant from Clifton Gunderson that the county hired to help expedite the resubmissions for the audit, have tried to understand what it is that the auditor is asking for on several occasions recently. It's all figures that the auditor already received, Bruns said.

Finance chairman Chuck Ruben said that he has been receiving the same complaints from other county departments, saying that they were also asked to send the same information again and again. He asked Bruns and her staff to stay in contact with the auditor and make sure they get what they are asking for and to keep asking them each day if there's anything else they want.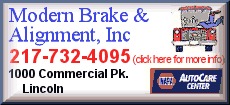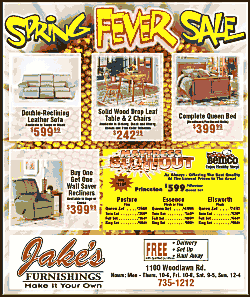 "I don't know what else we can do," Ruben said.
The new estimated completion date is close enough to next month's regularly scheduled county meeting that no additional meetings are being scheduled. Ruben said that he expects to present the information at the county's April 12 board-of-the-whole meeting to be accepted by vote at the adjourned meeting on April 19.
Past related articles