Malaria kills more than 1 million people each year. Most are young children in sub-Saharan Africa. "Free Africa from Malaria Now" is the theme of Africa Malaria Day, April 25, which this year marks also the first US Malaria Awareness Day.
Thanks to the President's Malaria Initiative (PMI), millions of Africans have received potentially lifesaving interventions to prevent and control malaria.
A little girl receives an effective antimalarial drug for treating malaria and survives an illness that might otherwise have killed her.

A pregnant woman who received an insecticide-treated net at her last antenatal care visit credits her family's current good health to sleeping under that net. Her neighbors are following the same good practice; the net protects those who sleep under it from the bite of the mosquito that spreads malaria.

A man welcomes a team into his home so that the inside walls can be sprayed with an insecticide. The spray will kill both mosquitoes and nuisance insects in the home for up to 6 months, and the family can sleep soundly knowing that indoor residual spraying (IRS) helps to protect them from malaria.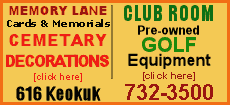 The President's Malaria Initiative, a $1.2 billion interagency initiative led by US Agency for International Development (USAID) and implemented together with the Centers for Disease Control and Prevention (CDC), aims to cut malaria deaths in half in target countries. In 2005, PMI began work in 3 African countries, an additional 4 were added in the fall of 2006, and by fall 2007, PMI will have expanded to all 15 target countries (2005: Angola, Tanzania, Uganda; 2006: Malawi, Mozambique, Rwanda, Senegal; 2007: Benin, Ethiopia, Ghana, Kenya, Liberia, Madagascar, Mali, and Zambia).