During their two-day central Illinois tour, the commissioners were introduced to numerous major business and community leaders representing central Illinois.

The major sponsor of the "reverse foreign trade mission," was the Illinois Department of Commerce and Economic Opportunity's Office of Trade and Investment.

Goals of the reverse foreign trade mission:
Create connections with Chicago's foreign trade offices

Increase investments in central Illinois business

Maximize foreign exports from the region
Tourism was emphasized to the commissioners while they ate at Hallie's. Hallie's features the schnitzel, the famous Route 66 Mill Restaurant sandwich, and the restaurant is decorated with Route 66, Mill and Lincoln memorabilia.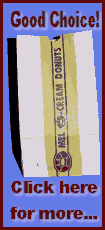 Abraham Lincoln Tourism Bureau of Logan County director Geoff Ladd impressed upon the visitors his excitement that Logan County has a lot to offer with its Abraham Lincoln heritage and Route 66 connections.
Route 66 was a road well-traveled in its heyday. As such it was most commonly known as the "Mother Road." Illinois Route 66 Heritage Project executive director Patty Ambrose gave a little history of the popular road and its current resurgence.
Ambrose explained that before there was Interstate 55, a lot of people used to travel Route 66. The road passed right through lots of little towns. Businesses and restaurants thrived on serving the travelers. Some of those businesses have disappeared over the years. A particularly big loss in Logan County was the Pig Hip Restaurant that burned last month.
But the road has established a balance, and new businesses are being added now. Ambrose announced that a new winery would be opening soon on the southern portion.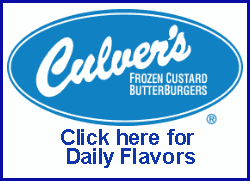 As a result of its staying power, one of the names Route 66 has earned is "the road that never dies." It also has begun being called "the old car road."
The road now is attracting 10,000 visitors a year, with 60 percent international travelers. It is a great way to get away from the cars on I-55 and to experience Americana at its best, Ambrose said. A trip down the road that runs from Chicago to Santa Monica, Calif., offers wonderful views and great atmosphere. "You can't find better people than you find on that road," she said.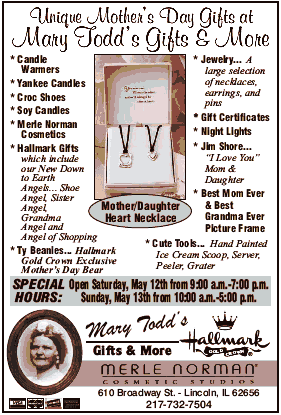 Pig Hip owner Ernie Edwards, who has been meeting and greeting travelers for decades, said that the most common comment he's heard from foreign visitors is, "Oh, it's so big, it's so big!"
Acting as mayor pro-tem, Lincoln city councilman Verl Prather was pleased to welcome the distinguished group. In a gift exchange, Lincoln was given a plate with a mill on it from the Netherlands. It was perfect with our Mill Restaurant under renovation and the Hallie's displays, Prather said.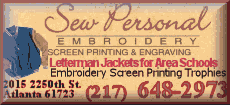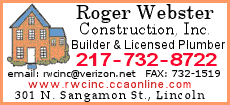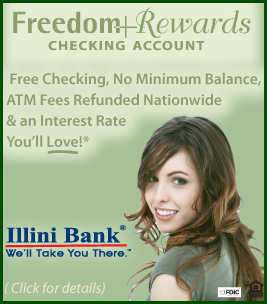 The tour launched from Chicago, with Lincoln being the first stop. Lincoln & Logan County Development Partnership director Rob Orr joined the group in Pontiac and presented the major local resource opportunities.
From Lincoln the group went to Springfield to see the Capitol and sit in on a legislative session, then to the Abraham Lincoln Presidential Library and Museum, concluding their first day with a reception at the governor's mansion.
Their Friday tour in Decatur included stops at a few of the region's top manufacturing and research and development facilities: Tate & Lyle, Caterpillar, and Archer Daniels Midland. A luncheon at Richland Community College afforded small-business networking.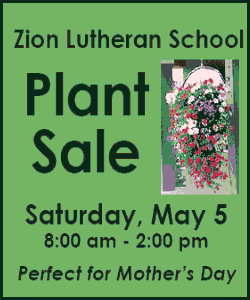 "Central Illinois has the essential resources, work force and rich quality of life that are in demand across the globe," Gov. Rod Blagojevich said in a news release before the tour. "Attracting new investments, creating new jobs and connecting our communities to the world are vital in our efforts to take advantage of all of central Illinois' strategic assets. This reverse trade mission will allow us to demonstrate its tremendous viability as an international business partner and as a driving force in economic growth both here and abroad."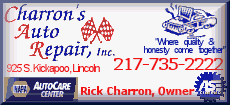 According to the news release from the Department of Commerce and Economic Opportunity:
Illinois reported more than $42 billion in exports in 2006, a 17.3 percent increase from 2005, the largest dollar figure increase in a single year, according to WISER, the World Institute for Strategic Economic Research, which compiles its information from the U.S. Census Bureau, Foreign Trade Division. Since 2002, Illinois exports have grown by $16.4 billion, a 64 percent increase. Illinois is also now the fifth-largest exporting state in the country, which is its highest ranking ever. Illinois also currently ranks fourth in the nation in foreign direct investment, which is up 14 percent in the last five years, according to the Organization for International Investment.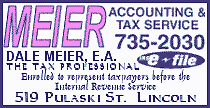 "This reverse foreign trade mission is another example of Governor Blagojevich's vision to fully capitalize on central Illinois' economic strengths," said Jack Lavin, DCEO director. "By bringing this international delegation to the region, we are laying the foundation for a stronger, more diverse economy that will take advantage of the many international opportunities, which will help put more people to work here at home."
The foreign trade commissioners represented Belgium, China, Hungary, Indonesia, Israel, Lithuania, Malaysia, the Netherlands, Pakistan, the Philippines, Poland, South Africa, Spain, Switzerland, Thailand and Ukraine.
Related news release from the Illinois Department of Commerce and Economic Opportunity: