The city passed a budget this year of $10,520,427 after transfers, she first said. "Our general fund cannot withstand an additional burden of costs at this time," she said.

Our payroll seems to be the biggest cost generated, and our departments are at least 15 staff short, she said.

Our responsibilities are increasing with economic development, Davis said. There is a ripple effect associated with new growth, including residential development. We are not complaining but looking for possible solutions to offset costs, as well as bringing taxpayers into the decision-making process on the next ballot, she said.
The mayor said that she has been working with City Clerk Melanie Riggs and Treasurer Les Plotner. Riggs recognized that there are a number of city employees nearing retirement who are on the high end of the pay scale and that if they retired from the city early, lower payroll rate employees could be hired. This constitutes a potential savings of $450,000 over a three-year period.
The finance, policies and procedures committee has approved the development of an incentives package to accomplish this. The council will be looking closely at this and working on it this year, she said.
In another area, the mayor said that Alderman Verl Prather and Leslie Last came up with the idea of placing the Fifth Street Road project and construction of streets for the new Abraham Lincoln Memorial Hospital on the ballot. They suggested that it be put to the voters to decide whether or not they want the city to invest in these projects as a priority and sacrifice other street projects within the city.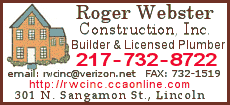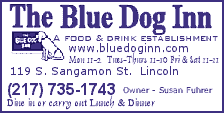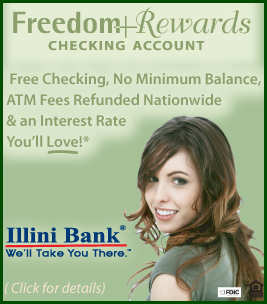 Future consideration for costs to maintain these developments and the costs of other coming commercial and residential developments and the services they will need must be taken into consideration also, she said.
"On a positive note, we will continue to work with all parties in economic development that have brought in new businesses. We've retained businesses and shown central Illinois, the state of Illinois [that] the city of Lincoln is up and coming... and will proceed in that direction."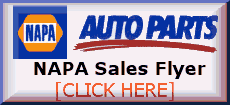 The mayor concluded with a thank you to the aldermen of the past year, the citizens and said that it is a task that has given her many sleepless nights but one that has also brought her great pleasure in doing over the past six years. She hopes to continue bringing success to Lincoln in the next year and said that she appreciates those who understand that she and the city council make no decisions lightly.
"I love this city and the people who live here," she said. "I don't want to jeopardize anyone's chances of success or upon improving their quality of life." She said that this is a democracy, and she welcomes hearing from people. She also asked that people give her and the council the respect and latitude needed to make those decisions a reality.