The centerpiece of the campaign is a 30-second statewide radio public service announcement to be aired on selected stations this week during morning and afternoon drive times to remind listeners to share the road. The ad stresses that both bicyclists and motor vehicle drivers have to obey traffic laws and urges drivers to give bicycles at least three feet of space when passing.

"The message of our campaign is simple," said Milt Sees, acting secretary of the Department of Transportation. "When we all obey traffic laws, show courtesy and share the road, we all get where we're going safely. It's especially important for drivers to be on the lookout for bicyclists now that the weather is warming up and more and more bike riders are out on our roads."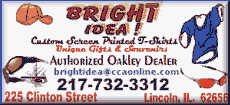 The number of bicyclists killed in crashes with cars in Illinois increased slightly last year, from 21 in 2005 to 24 in 2006. This came after such fatalities had decreased the year before from 25 in 2004.
The executive director of the League of Illinois Bicyclists, Ed Barsotti of Aurora, said: "Bicyclists have a legal right to be on the road. Motorists need to recognize this and pass bicyclists with at least three feet of clearance. Bicyclists also need to observe all traffic laws, for their own safety and the safety of others."
Illinois State Police Director Larry G. Trent said: "Crashes involving motorists and bicyclists can be prevented if motorists and bicyclists observe traffic lights and stop signs, yield the right of way, and show courtesy. Motorists also must observe all speed limits to assure their safety and the safety of others, including bicyclists."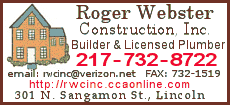 Rick Vulpitta, executive director of the Illinois Safety Council, said: "Being a safe driver means more than just observing traffic laws. It involves staying alert and being focused on the roadway at all times. Distractions of only three seconds can lead to collisions, injuries and fatalities on the road."
Illinois' "Share the Road" campaign was introduced during a noontime news conference Monday on the plaza of the James R. Thompson Center in downtown Chicago, where wallet-size cards with Illinois bicycling laws and "Share the Road" bumper stickers were distributed to the public.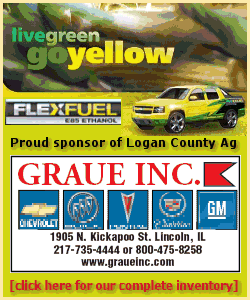 The Illinois campaign coincides with May being National Bike Month, during which people are encouraged to bicycle for their health, fitness, recreation and to get out of their cars and on their bicycles to commute, shop and tour.
Last year, the League of Illinois Bicyclists teamed up with the Department of Transportation to produce and distribute a bicycle safety video that was given out to more than 2,000 driver education programs and police departments throughout the state. The video highlighted a number of danger zones for motorists and bicyclists and provided instruction on how to get through these zones safely.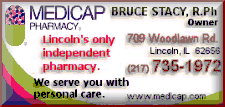 The danger zones are:
Motorists passing cyclists too closely. Motorists should pass cyclists with three feet or more of space.

Motorists failing to yield when making right and left turns in front of bicyclists.

Motorists in parked cars opening their doors into bicyclists.

Motorists leaving driveways, alleys or side streets without looking for cyclists in the roadway or on sidewalks and side paths.

Bicyclists legally moving farther into a lane when the lane is too narrow for motorists to pass safely.

Bicyclists legally moving farther into a lane to avoid dangerous road conditions, such as broken glass, bad pavement and storm grates.

Bicyclists moving across lanes in traffic to make proper left turns.

Bicyclists who ride illegally against the traffic.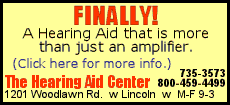 For more information on bike-riding safety, visit the following:
[Text from Illinois Department of Transportation news release received from the Illinois Office of Communication and Information]