Illinois State Fair announces its 2007 theme

Send a link to a friend
'Celebrate and Educate' selected as slogan of Illinois' premier agriculture showcase
[May 11, 2007] SPRINGFIELD -- "Celebrate and Educate" has been chosen as the theme of the 2007 Illinois State Fair and Twilight Parade. Agriculture Director Chuck Hartke and State Fair Manager Amy Bliefnick announced the selection on behalf of Gov. Rod R. Blagojevich during a fairgrounds press conference April 24 to discuss preparations for this year's event.
"The Illinois State Fair is a great place to have fun. From thrilling carnival rides to top-notch Grandstand entertainment, there are plenty of activities for the whole family to enjoy," Blagojevich said. "The fair is a great place to learn and celebrate our state's rich heritage and to find out about state programs and services."

In addition to the information available in the tents of state agencies, fairgoers can learn about fire safety as they visit the state fire marshal's Firehouse Museum or find out about the fair's illustrious 155-year history as presented in the Illinois State Fair Museum. Conservation World offers a wide array of free shows and hands-on activities that educate visitors about outdoor recreational opportunities and the state's natural resources. Hometown Pride introduces fairgoers to different communities throughout Illinois, and Campus Town allows students and their parents to learn about the educational offerings at state colleges and universities.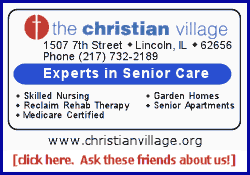 "The fair has more than 150 buildings full of fascinating displays and exhibits," Bliefnick said. "Through our choice of a theme and the addition of new fairgrounds signage, we hope to better promote these educational attractions and increase foot traffic inside the buildings."
With 366 acres of attractions, the fair is Illinois' premier summer festival. Whether riding the Giant Slide, watching world-class harness racing and motor sports, visiting the famous Butter Cow, or sipping a lemonade shake-up and eating a corn dog while strolling through exhibits featuring the handiwork of Illinois artists and craftsmen, there's plenty to see and do.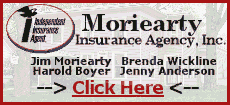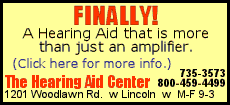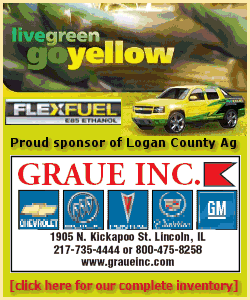 Other educational offerings include:
A podcast tour of the historic buildings at the fairgrounds -- The Illinois Historic Preservation Agency produced this electronic history lesson, which is downloaded onto personal MP3 players and takes listeners on a narrated walking tour of 12 historic fair buildings.

Live power line demonstrations -- Sponsored by the Illinois Electric Council's Safe Electricity program, the demonstrations teach valuable lessons to prevent electrical accidents and fires.

The Illinois Pork Producers Association's farrowing center -- The center gives fairgoers a chance to watch the birth of baby piglets.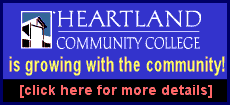 Kids Activity Tent -- The tent offers children tips about proper fitness and nutrition.

Senior Center -- Sponsored by the Illinois Department on Aging, the center provides free health screenings and information about Illinois Cares Rx, the state prescription drug program.

The Jungle -- This exhibit in the former Happy Hollow features educational animal shows with alligators, bears, sharks, lions, tigers and elephants.

Illinois Department of Transportation's Division of Traffic Safety booth -- The booth includes a video arcade that promotes traffic safety, a trivia game that reinforces good driving habits and instructional videos that teach proper child passenger safety and promote safety belt usage.

The Illinois Department of Agriculture tent -- Among other things, the tent includes free samples of Illinois food products to raise awareness about the economic importance of the state's food processing industry.
The 2007 Illinois State Fair will be Aug. 10-19. The Twilight Parade is scheduled Aug. 9. For more information, visit www.illinoisstatefair.info.
[Text from Illinois State Fair news release received from the Illinois Office of Communication and Information]