About 70 percent of the antibiotics currently in use come from bacteria. Metcalf's fascination with the ongoing "biological warfare between bacteria" led him to explore the antimicrobial potential of phosphonates. While phosphonates have found uses in medicine -- to treat malaria or hypertension
-- this area of research is fairly new, he said.
"No one has even made a dedicated search for phosphonates in nature," he said.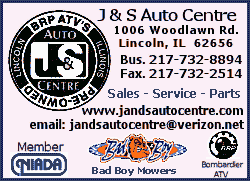 Metcalf and his collaborators have analyzed the biological activity of some known phosphonates,such as the herbicide phosphinothricin. The van der Donk and Zhao groups have investigated the clinically used phosphonate, fosfomycin.
Kelleher, a biological mass spectroscopist, has constructed several new, high-resolution Fourier Transform mass spectrometers, which will help the researchers isolate previously unknown microbial products that contain the phosphonate group.
Nair is an X-ray crystallographer with expertise in elucidating the three-dimensional structure of protein and DNA complexes.
The research team has four goals: the discovery and genetic characterization of phosphonate biosynthetic pathways; the biochemical reconstruction of those pathways that have antibiotic or other therapeutic potential; the bioengineering of medically useful phosphonates and their biosynthetic enzymes for economical production; and the use of the latest mass spectrometric technology to discover and engineer phosphonates and enzymes that contribute to phosphonate metabolism.
"Our role is the discovery of antibiotics for which there is a critical need and the development of ways to produce these antibiotics economically," Metcalf said.