Bomke announces clean energy grants
LCHS set to improve lighting this summer

Send a link to a friend
[May 12, 2007] SPRINGFIELD -- More than $325,000 has been provided by the Illinois Clean Energy Community Foundation to school districts and communities in the 50th Senate District, according to state Sen. Larry Bomke, R-Springfield. The funding is provided through a grant program administered by the Illinois Clean Energy Community Foundation to complete projects that reduce pollution, save energy and increase energy efficiency.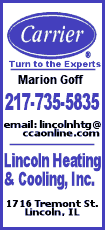 Most of the grant money will be used for energy-efficient lighting upgrade projects at schools.

"The schools are going to see much-needed relief in their utility bills from the use of these grants," Bomke said. "And the money that goes to the IMEA (Illinois Municipal Electric Agency) will [help] to keep our area's power costs low." =

The primary function of the Illinois Municipal Electric Agency is to provide wholesale electricity to municipalities that own and operate their own electric generation or distribution system. The agency's goal is to keep the utility prices low for communities and to insulate them from the high prices that are increasingly common in the short-term power market.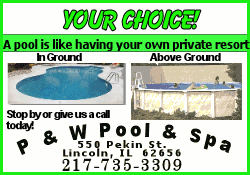 The grant money will be distributed to school districts and communities listed below from Bomke's 50th District.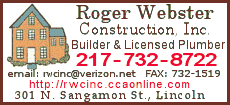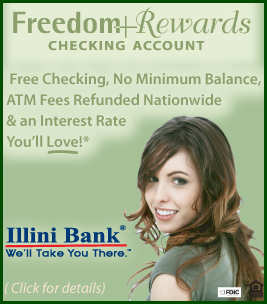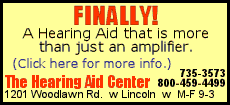 The Illinois Clean Energy Community Foundation, an independent foundation established in December 1999, has awarded more than $128 million in grants. The foundation's goal is to provide financial support for projects that advance energy efficiency, expand the use of renewable energy resources, and preserve and enhance natural areas and wildlife habitats throughout Illinois.
More information on the foundation is available at www.illinoiscleanenergy.org.
[Text from news release sent on behalf of Sen. Larry Bomke and received from Illinois Senate Republican staff]