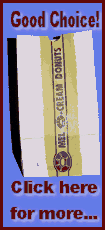 The winners were chosen from a field of 50 nominees, who were nominated for the award by their colleagues. The overall winner was chosen by the departments' executive staff.

Walker and Friedenauer commended the efforts of front-line staff within their respective agencies.

"In every decision we make and in every action we take, safety is at the forefront of our operations," Walker said. "This fine group of men and women serve with steadfast commitment in fulfilling the mission of the Illinois Department of Corrections."

"The department is committed to providing treatment and educational, vocational, social and emotional services to the state's young offenders to help them get on the right track," said Friedenauer. "The employees being recognized today are commended for their support in this endeavor."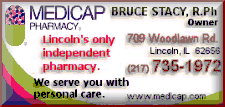 Nominations for this year's award come from officers recognized at each of the state's 28 prisons, eight juvenile centers, eight adult transition centers and five parole districts. This year's top five front-line employees were presented with recognition letters from the governor and IDOC and IDJJ directors and a $500 check from the Employee Benefit Fund. The nominees are judged on leadership, initiative, professionalism and service to their community and career.
Employees receiving top honors during a ceremony at IDOC and IDJJ General Headquarters in Springfield are: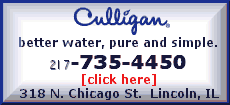 Correctional Officer Michael Range of Stateville Correctional Center
Range has an impeccable attendance record. He is currently assigned to the Office of Overtime Equalization. Range does an outstanding job in maintaining organization of the office, ensuring all staff time usage issues are addressed and overtime information is processed in a professional and timely manner. Range is always willing to stop what he is doing to assist staff with problems and questions concerning attendance or overtime issues.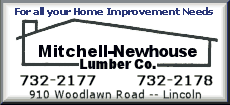 Correctional Officer Vincente Nerio of Lincoln Correctional Center
Nerio is admired by all staff and offenders for his positive attitude and professional demeanor. Nerio is a self-motivated employee who continuously takes the initiative to assist his fellow staff members, often volunteering to assist with line movement, escorting visitors and processing paperwork for signatures. Nerio's willingness to assist staff with any task is admirable.
Correctional Residence Counselor I Gather Warnsley of Decatur Adult Transition Center
Warnsley has been an outstanding employee with the agency. He reports to his shift as scheduled with little use of sick time. His coordinator duties, which he excels in at the center, include responsibilities as bureau of identification coordinator and key and lock and volunteer coordinator. He stepped in as a training and drug testing coordinator and has done an outstanding job in handling those positions. He has proven to be a valuable asset to the facility.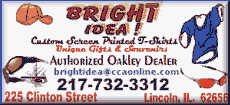 Youth Supervisor II Kess Roberson of Illinois Youth Center-Harrisburg
YSII Roberson is assigned to the confinement area on second shift, which is a critical position at the facility. This post requires a staff person with great knowledge, a positive attitude, professionalism, teamwork and commitment. Roberson meets all of the requirements to be assigned to this post. It is critical for this post to have a youth supervisor with these requirements to be able to deal with the difficult youth who are placed in confinement for discipline issues and to be able to ensure that the safety and well-being of the youth are met.
Senior Parole Agent Tina Butler of District 5
Butler's evaluations read like a tribute from every supervisor. She is professional, dependable, dedicated, a proven leader and is always there when you need someone. She assists supervisors, fellow agents, clerical staff and people who need help, advice or counsel. Butler has always approached her position with respect, dignity and style, never allowing any of her personal feelings to interfere with her sworn duty.