107-0: That was the vote against the Blagojevich tax that would levy a tax on every dollar that passes through a business, whether or not the business shows a profit, and cost consumers billions of dollars every year.

The vote on the resolution, sponsored by Democratic House Speaker Michael J. Madigan, showed that the outpouring of public opposition to this horrendous tax plan, which most states have already dumped, is having an effect.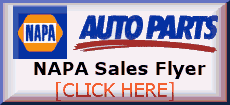 Of 10 lawmakers who spoke during debate on the issue Thursday, just one -- Rep. Jay Hoffman, D-Collinsville -- defended Blagojevich's proposal.
Foreseeing the avalanche of opposition, Gov. Blagojevich urged supporters of his tax to vote against it, arguing it was too early for a vote on such an important issue. No one bought his laughable attempt to save face.
Springfield's State Journal-Register opened its editorial after the vote, "We'll title this one 'Gov. Blagojevich in Wonderland.'"
"Not since Alice fell through the looking glass have we seen such logic," the State Journal-Register continued. "We're not sure if the governor was simply trying to save face, knowing that his GRT proposal was crashing faster than the '69 Cubs, or if he really thought a 'no' vote would send a positive message. We hope it was the former, as the latter raises questions of competency."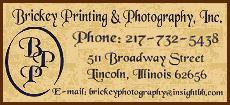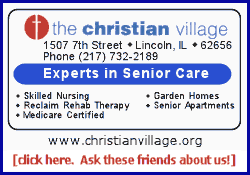 The governor told reporters he felt "good about it" after the vote. Rich Miller, who publishes the popular Capitol Fax newsletter, wrote simply, "Obviously, reality is not always his strong suit."
Republicans in the Senate were rebuffed the same day as the House action when they tried to have the actual GRT legislation called for an immediate vote.
"We can put this question to rest rather quickly, I think," said Sen. Bill Brady, R-Bloomington. "I believe we have the votes to kill this proposal that is holding business hostage and causing business to shelve hundreds of millions of dollars in investment in Illinois."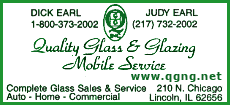 Senate President Emil Jones, sponsor of the governor's $7.6 billion tax increase, ignored the Republican request.
The legislature's scheduled adjournment is less than three weeks away.
Keep up the opposition; keep your eyes on other tax increase schemes that may be brewing.
[Text from file received from Citizens for Bill Brady]
Click here to respond to the editor about this article.