"States cannot wait any longer for leadership on global warming from the federal government," Blagojevich said. "Illinois and 29 other states are creating a system that gives businesses and organizations an opportunity to step up to the plate and take responsibility for reducing their greenhouse gas emissions."
The Climate Registry is a broad-based effort. The states involved represent the length and breadth of the United States, Republicans and Democrats, east and west, north and south, coastal and interior. They all share a common concern about climate change and a desire to take action.
"In Illinois, we have already begun many of the critical steps toward reducing greenhouse gas emissions," said Illinois Environmental Protection Agency Director Doug Scott. "The Climate Registry is a crucial step towards addressing global warming, since you cannot manage greenhouse gas emissions without accurately measuring them first."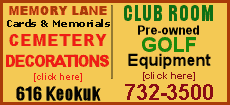 The federal government generally does not require companies to report greenhouse gas emissions, and Illinois and most other states do not either. Companies and other organizations located throughout the U.S. can voluntarily report greenhouse gas emissions to The Climate Registry beginning in January 2008. States that do require reporting on greenhouse gas emissions are expected to use The Climate Registry as well.
Many companies -- including Midwestern companies operating in Illinois -- support this effort and see it as an opportunity to demonstrate environmental leadership and to document emissions reductions that may count toward future requirements to reduce greenhouse gas emissions. Common reporting standards allow businesses to follow the same rules in all states. This reduces the cost of reporting and better manages risk.
Moreover, The Climate Registry is building from existing internationally recognized measurement standards and will allow global companies to consistently measure greenhouse gas emissions from facilities located anywhere in the world.
The Climate Registry, which will begin accepting new members in January 2008, creates national guidelines that businesses, governments and other organizations can use as they document their current level of greenhouse gas emissions and track progress as they shrink their carbon footprint by conserving energy, using renewable energy or investing in energy-saving technologies.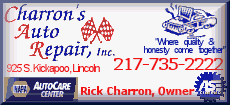 Currently, greenhouse gas emissions are not required to be reported. The lack of leadership at the federal level -- combined with the scientific consensus that global warming is occurring -- has compelled more than half of the states throughout the U.S. to cooperatively create The Climate Registry.
Illinois joins Arizona, California, Colorado, Connecticut, Delaware, Florida, Hawaii, Kansas, Maine, Maryland, Massachusetts, Michigan, Minnesota, Missouri, Montana, New Hampshire, New Jersey, New Mexico, New York, North Carolina, Ohio, Oregon, Pennsylvania, South Carolina, Utah, Vermont, Washington, Wisconsin, Wyoming and the Campo Kumeyaay Nation as charter members of The Climate Registry. Two Canadian provinces, British Columbia and Manitoba, have also committed to participate.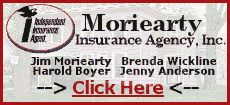 The enrollment in this historic multistate effort builds upon Illinois' fight against global warming.
In February, Blagojevich announced a statewide goal to slash the production of heat-trapping greenhouse gases to 1990 levels by 2020 and 60 percent below 1990 levels by 2050. These goals are part of a long-term strategy by Illinois to combat global climate change and builds on steps the state has already taken to reduce greenhouse gas emissions to protect the environment and public health against the effects of global warming.

Also in February, the governor joined California Gov. Arnold Schwarzenegger and executives from BP to launch the Energy Biosciences Institute, to be based at the University of Illinois at Urbana-Champaign and the University of California, Berkeley.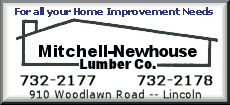 The $500 million effort, funded by BP, will invest in researching next-generation homegrown biofuels made from crops that will cut greenhouse gas emissions, boost America's energy independence and create new markets for Illinois farmers.

In January 2007, Blagojevich celebrated final approval of rules he introduced to dramatically improve air quality and protect public health by dramatically slashing mercury, sulfur dioxide and nitrogen oxide emissions from the three largest coal-fired power plant companies in Illinois: Midwest Generation, Ameren and Dynegy. The agreements include commitments to shut down three of the oldest, least efficient boiler units, leading to a reduction of 2.1 million tons of carbon dioxide annually.

Last fall, Blagojevich announced his global warming initiative to combat global climate change. As part of the governor's global warming initiative, Illinois joined New Mexico to become only the second state in the nation to join the Chicago Climate Exchange. As a member, the state makes a voluntary, but legally binding, commitment to reduce greenhouse gas emissions from state buildings and vehicle fleets.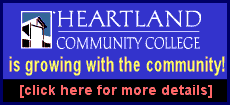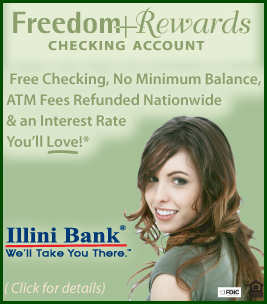 In October, the Climate Change Advisory Group was established to identify the key strategies needed to make meaningful reductions in carbon dioxide and other greenhouse gases statewide, while improving the competitiveness of Illinois' economy. The respected group is comprised of business leaders, labor unions, the energy and agricultural industries, scientists, and environmental and consumer groups from throughout the state, who will help identify measures to cost-effectively reduce greenhouse gases.

Last summer, Blagojevich announced an ambitious plan to meet the state's energy needs by investing in wind power and cleaner-burning renewable fuels that will cut greenhouse gas emissions. Investing in pollution-free wind power and cleaner-burning renewable fuels made from crops like corn and soybeans, as well as using energy more wisely and more efficiently, will benefit our economy through innovation and investing in next-generation clean technologies. The plan includes a renewable energy standard to generate 10 percent of the state's electricity from renewable sources by 2015. The plan also includes a proposed pipeline to help capture carbon dioxide emissions from new coal gasification plants.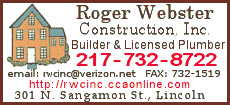 Last July, the governor announced that the state of Illinois would begin powering 141 Springfield-based facilities under his control with clean, renewable wind energy purchased from the Springfield's municipal utility company, City Water Light and Power.

In early 2006, Illinois launched the Illinois Conservation Climate Initiative in partnership with the Chicago Climate Exchange and the Delta Institute. The Illinois Conservation Climate Initiative offers farmers and other landowners the opportunity to earn and sell greenhouse gas emission reduction credits through the Chicago Climate Exchange when they take steps to trap carbon dioxide and reduce methane emissions by using conservation tillage and planting grasses and trees. These practices keep carbon in the soil and plants instead of being released as carbon dioxide. Illinois is the first state to sponsor such a program. More than 500 landowners have enrolled 100,000 acres.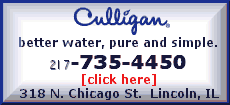 The state has taken numerous steps to reduce greenhouse gas emissions from its vehicle fleet, including reducing the overall number of state vehicles by 11 percent, from 13,635 in 2003 to 12,100 now; increasing the number of flexible-fuel vehicles in the state fleet from 1,339 in 2000 (10 percent of fleet) to 1,944 now (16 percent of fleet); and increasing the use of renewable and cleaner burning ethanol and biodiesel in the state fleet. More than 1 million gallons of biofuels have been consumed by state vehicles since April 2004.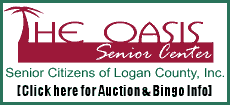 On Earth Day 2007, Blagojevich announced that the state will plant 2 million additional native trees annually, which will absorb approximately 200,000 metric tons of carbon dioxide from the atmosphere annually by 2020, equivalent to taking 36,000 cars off the road. The program, administered by the Illinois Department of Natural Resources' Nursery Reforestation Program, will help restore and preserve forests and grasslands.
These efforts not only curtail greenhouse gas emissions but save taxpayers money by limiting the state's use of electricity and petroleum-based transportation fuels.
Scientists have reached a consensus that increasing emissions of carbon dioxide from the combustion of fossil fuels, methane from landfills and other sources of greenhouse gas emissions are trapping heat and warming the earth's atmosphere. These gases remain in the atmosphere for decades or even centuries. Earlier this spring, the United Nations Intergovernmental Panel on Climate Change reported that heat trapped by greenhouse gas emissions is raising the temperature of the air and oceans, causing snow and ice to melt and seal levels to rise. More than 1,200 experts from 113 countries wrote and reviewed the report.
According to scientists, global warming could cause a variety of serious problems in Illinois, including more frequent droughts, flooding and extreme heat. Such changes could endanger public health, decrease agricultural production, overwhelm sewage infrastructure and cause property damage. Increased temperatures could also lead to dangerous increases in the level of air pollution and to the introduction of non-native invasive species that could damage Illinois' ecosystems.
By working together, Climate Registry members are laying the foundation for climate actions that will benefit generations to come.
[Text from file received from the Illinois Office of Communication and Information]