Terry Farmer Charity Portrait Series to benefit Ronald McDonald House

Send a link to a friend
[May 17, 2007] SPRINGFIELD -- Guests are not required to pay anything to enjoy the comforts of "home away from home" at the Ronald McDonald House. However, it does cost the Ronald McDonald House approximately $60 a night to house each family. So, to keep the doors open, the charity relies on donations from the community and fundraisers like the Terry Farmer Charity Portrait Series.
Bob Witter, executive director of Ronald McDonald House Charities of Central Illinois, says, "We are very excited that Terry (Farmer) chose the Ronald McDonald House to benefit from their new Charity Portrait Series. We know it will be a tremendous success because of Terry's talent in providing beautiful portraits."

The Charity Portrait Series is a unique way for everyone to have a personal portrait session with Terry Farmer, receive a fine art sepia print and help out the Ronald McDonald House.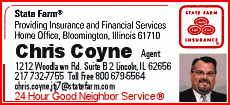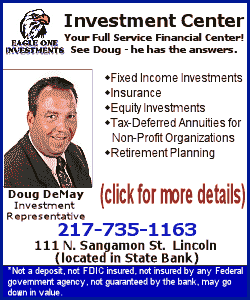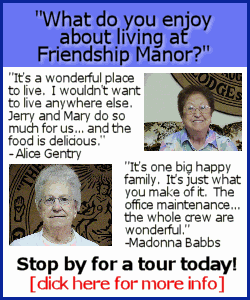 Charity photography sessions are limited to May 24-26 or June 13-16, and there are only 100 sessions available. To schedule your personal portrait session to help the "House That Love Built," please call Terry Farmer today at 698-6000.
(More information -- scroll down on linked page)
(Publicity) [To download Adobe Acrobat Reader for the PDF file, click here.]
Text from news release received from Ronald McDonald House Charities of Central Illinois]