As a native of Amherst County, Va., I grew up next door to Falwell's own Campbell County. When I was accepted into nearby Sweet Briar College in 1971, Falwell was just starting Liberty Baptist College in Lynchburg. How could I have known then that, one day, my own daughters would attend the now vastly enlarged Liberty University and have their lives eternally shaped by the big man with the BHAG -- "big, hairy, audacious goal"? One daughter became a nationally ranked member of Falwell's amusingly dubbed (by a major news magazine) "assault ministry" -- aka LU's debate team.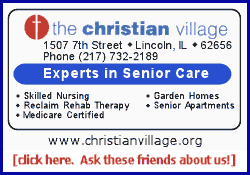 Indeed, how could I have known the influence "Doc" Falwell would have on my own life? In 1998, I relocated with my family back to my native central Virginia after 22 years of seeking life and livelihood elsewhere. We found ourselves inexplicably drawn to Thomas Road Baptist Church, where in the early fall of 1999, I also found myself face-to-face with Falwell in a little room behind the pulpit of the church's Pate Chapel. We were there to discuss my plans to publish a book and launch a ministry. Doug Oldham, Falwell's longtime gospel-singing friend, joined us.
Falwell's penetrating but engaging eyes sized me up quickly. We chatted for a while, he prayed over me and launched me on my way. He promised to read my manuscript -- he did -- and later he gave my book a glowing endorsement. That became the first of many sincere prayers and "atta-girls" I was to receive from my pastor. Many people have similar stories about this humble giant of a man.
Not long after that meeting, Thomas Road Baptist Church was paid a media-hyped visit by a Christian gay-rights activist group called Soulforce. Group representatives led by the Rev. Mel White, an openly gay former ghostwriter for Falwell, met with the Doc and his own contingent to seek possible middle ground in their theological conflict of biblical proportions. Each side made a few conciliatory gestures, but Falwell remained a homophobe and an enemy in the eyes of gay activists; he and White saw each other as mutual thorns in the side. White always hoped that his old friend would change his views about the biblical sinfulness of homosexual behavior (not necessarily orientation). He could not see how futile that was.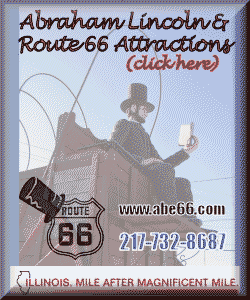 In the immediate media aftermath of Falwell's shocking May 15 death, public comments about him, even from his detractors, have been largely gracious -- all, that is, but those from some prominent gay activists. Mel White and Soulforce, to their credit, are the exception. White deeply admired Falwell and even saw him as a kind of father figure. Still, he appears bitter over what he perceives as a betrayal by his fellow Christians -- especially Falwell.
Each man had some gracious things to say about the other in recent years, but it was obvious to everyone but White, apparently, that they would never be reconciled in their views. Falwell viewed White as a prodigal son, in a way. He maintained to the end his belief that Christ was God's atoning reconciliation for sinners but not sin, while others around him capitulated and became mealy-mouthed about gay "theology," abortion and other cultural hot-button issues.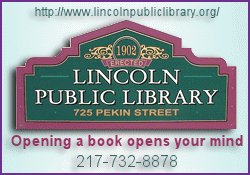 Despite public perceptions created by the gay public relations machine, Falwell was deeply concerned about the eternal lives of his gay and lesbian brothers and sisters. He believed change was possible, and he pointed to the many "ex-gay" men and women who testified to transformed hearts and lives as evidence. He was even keynote speaker at Exodus International's 2006 conference. Each year Exodus refers thousands of men and women seeking freedom from same-sex attraction, or their families, for help.
Let's hope that those speaking for gay rights who feel compelled to use the occasion of Falwell's death for vitriolic public relations grandstanding will show some class and restraint, at least for his family's sake. Perhaps White can play the senior statesman and exert some influence over the "evangeli-phobes." Meanwhile, Falwell is now untouchable.
[Text copied from file received from Debbie Thurman]
Debbie Thurman is an award-winning commentator and author who writes from Monroe, Va. Her e-mail address is debbie@debbiethurman.com.