Hunting
We begin with hunter safety. Whether you are shooting skeet or hunting big game, this course is for you. Illinois state law requires that anyone born on or after Jan. 1, 1980, will not be issued a hunting license unless they take a valid hunter education course. Logan County Quail Unlimited and Logan County Whitetail Unlimited are the sponsors of this educational program.
The course consists of 10 hours of instruction and covers the basics of hunter responsibility, wildlife conservation and identifications, firearms and ammunitions, field safety, wildlife management, first aid, archery, muzzle loading, and state regulations. This course is open to all ages, and many states are now requiring adult hunters to furnish evidence of having completed a hunter safety course prior to receiving a nonresident license. Individuals completing the minimum 10-hour class and successfully passing the final exam will receive a state of Illinois certificate of competency and a graduate patch.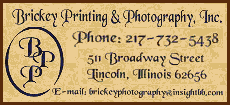 There is no cost to take this course, and refreshments and lunch will be provided for the students. Students must attend both days to graduate and must provide a valid Social Security number. Join us on June 1 from 6 to 10 p.m. and June 2 from 9 a.m. to 3 p.m. This course is free.
Dancing
Feel like "dancing like the stars"? All kidding aside, Mike and Julie Bieser will have you gliding across the dance floor at summer weddings and reunions. This fun four-week session will include the very popular swing dance, a nightclub two-step -- which are steps set to a slower beat -- and of course, the cha-cha. Classes will be in the ballroom on Sunday afternoons, 2-3:30. The last Sunday the participants will meet at 6 p.m. to enjoy what they have learned. Comfortable clothes and slick-soled shoes are recommended. Sessions begin on June 3, and the cost will be $50 per couple in district, or $62.50.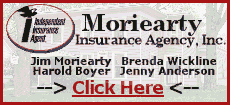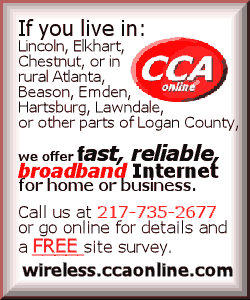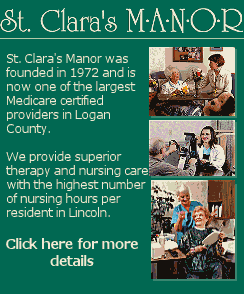 Tennis
The park district offers tennis lessons for youth again this summer. We are pleased to welcome Jon Leisinger back as our instructor. He has enjoyed a very successful tennis history, having played on the varsity team his freshman year. Folks who love the sport may recognize him from our courts here or at the Elks, where he volunteered with the youth.
Instruction will be on our indoor tennis courts, and everyone will need their tennis shoes and racquets. Tennis balls will be provided. This one-week session will begin on June 4. Peewee tennis introduces kids to tennis basics and is from pre-kindergarten through entering second grade. Their lessons will be 9-9:45 a.m. Beginners are entering third to fifth grades and their lessons are 9:45-10:45 a.m. The intermediates are those entering sixth grade and older, and their classes are 10:45-11:45 a.m. For any of the age divisions, the cost is $30 in district, or $37.50.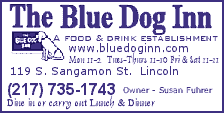 Fishing
Back to the great outdoors! Learn all about how to reel in the big ones at our fishing clinic. This free clinic June 5 is for young people ages 5 to 15 years. It begins at 6:30 p.m. in the Railer Room. The fundamentals of fishing are explored along with safety issues. The Department of Natural Resources will be represented with displays and giveaways. Herb Drier will teach us about casting, tying on a hook and different types of bait.
You will have the opportunity to put that knowledge to use at the Fishing Derby. Join us June 9 at Hickory Lane Campground, near Atlanta, at 9 a.m. The Lincoln City Police D.A.R.E. program sponsors this free derby. The wiener wagon will be on hand to offer hot dogs and sodas to the participants. Prizes will be awarded to the boy and girl proving to be the best anglers! Parental approval is a must, and parents are encouraged to attend.
[Text from file received from Roy Logan, program coordinator]