Whoa! There was trouble all right, and coming right at him: Curlin and Robby Albarado.

Dirt flew, whips flailed, and just when it looked as if the Kentucky Derby winner would hang on, Curlin poked his head in front at the wire to win Saturday's Preakness with a hold-your-breath finish.

"Heartbreaking, that's what it was," said trainer Carl Nafzger after his Kentucky Derby winner was beaten. "We only needed a nose. Curlin ran a hell of a race, but we had Curlin. We should never have let him come back and get us."

He did. And by doing so, the big chestnut colt thwarted any chance for a Triple Crown this year.

Albarado never doubted Curlin would catch Street Sense, even though he had run only four times before.
"He's a big enough and strong enough horse that I thought I could do that with him," Albarado said after winning his first Triple Crown race.
No one was more surprised than Borel.
"I thought I was home free," he said. "He came and got me. No excuses."
If anybody had one, it was Albarado. Two races earlier, he was thrown from his mount but walked away unhurt.
Though a horse had to be euthanized in that race, it was the only sad note on a day that crackled with excitement -- in stark contrast to the horror of Barbaro's breakdown last year.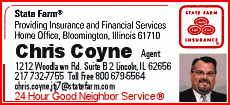 The winning time was a blazing 1:53.46, which equaled the stakes record of 1:53 2/5, Pimlico officials said. Louis Quatorze in 1996 and Tank's Prospect in 1985 won in 1:53 2/5.
And it all started with a stumble.
Curlin, who finished third in the Derby, was well back in the field of nine after a slight bobble out of the gate. As Hard Spun swung into the lead with a three-wide move, Street Sense started to roll under Borel.
Street Sense went to the outside in the stretch and moved into the lead, and the record crowd of 121,263 began cheering in anticipation of a Triple Crown bid in the making.
But Curlin came flying along the far outside and took dead aim at the Derby winner. He caught him on the final jump and, just like that, Street Sense was a beaten horse.
Just barely.
"I thought I had a different horse the first quarter-mile," Albarado said. "He started a 2-year-old and finished a 5-year-old."
Borel, who was so masterful in guiding Street Sense past 19 rivals and a Derby victory by 2 1/4 lengths, thought he had a Preakness win when he broke clear of the field.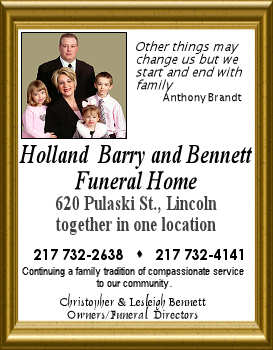 Nafzger won the 1990 Derby with Unbridled, who then finished second in the Preakness. Street Sense repeated the pattern.
"When you open up a lead and have two lengths of daylight, you're supposed to win the horse race," Nafzger said. "Other horses wouldn't have never tried that last kick like Curlin did."
Curlin, the 3-1 second choice, returned $8.80, $3.80 and $2.80. Street Sense, the 6-5 favorite, returned $3 and $2.40. Hard Spun was third and paid $3.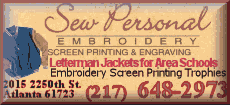 The same three horses were the top three in the Derby -- Street Sense, Hard Spun and Curlin, who was nearly eight lengths behind the winner.
C P West was fourth, followed by Circular Quay, King of the Roxy, Mint Slewlep, Xchanger and Flying First Class.
Todd Pletcher, who trains Circular Quay and King of the Roxy, is now 0-for-28 in Triple Crown races.
Two races before the Preakness, in the Dixie Stakes, Albarado was thrown from his mount, Einstein, when another horse broke down and had to be euthanized on the track.
The tragedy harkened back to last year's Preakness, when Derby winner Barbaro broke down seconds after the start and, after months of treatment, was finally euthanized in January.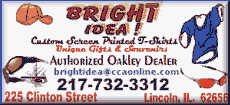 His memory lives on with the Barbaro Stakes, and the winner provided a bittersweet reunion for Barbaro's co-owners and trainer in the winner's circle.
Chelokee, the overwhelming favorite, won easily. The colt is trained by Michael Matz, who trained Barbaro. Matz accepted the victory trophy from Gretchen and Roy Jackson, the fallen horse's co-owners.
Curlin, who did not race as a 2-year-old, was purchased after his first race -- a 12 3/4-length romp at Gulfstream Park in February. The price was a reported $3.5 million by a group that includes Kendall-Jackson Wine owner Jess Jackson's Stonestreet Stables, Padua Stables, George Bolton and Midnight Cry Stables.
The colt hit a $650,000 jackpot by winning the 1 3-16th-mile second jewel of the Triple Crown, boosting his career earnings to $1,652,800.
Though lightly raced, trainer Steve Asmussen was confident the son of Smart Strike would improve after his first defeat.
Did he ever.
[Text copied from file received from AP Digital; article by Richard Rosenblatt, AP racing writer]