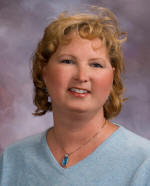 ALMH Nurse of the Year

Send a link to a friend
[May 22, 2007] Angela Rene Barr has been named Nurse of the Year at Abraham Lincoln Memorial Hospital. The annual announcement is part of ALMH's National Nurses Week celebration.
Barr is a 20-year veteran of the surgery and medical-surgical units at ALMH.
As a surgical R.N., she begins her day prepping equipment for the day's surgeries. During the actual procedure she cares for the patient's needs and assists the surgeons. It is a fast-paced job, and she is on her feet until the daily caseload is complete and patients have been released to go home or to the medical-surgical unit.
"Rene is a model of the dedicated employee who is always there to serve her patients despite her own personal adversity," says Director of Nursing Judy Bandy. "We are fortunate to have such a positive individual on our team."
"Surgical nursing is challenging, mentally stimulating and rewarding," Barr says. "It's great to see a former patient walking at the grocery store after having their fractured hip fixed at ALMH."
She adds that because of her personal experience as a cancer patient, she has greater awareness of the need for communication and compassion with patients and their families.
She is a native of Lincoln and was even born at ALMH. As a youngster she helped her grandmother sit with patients at ALMH.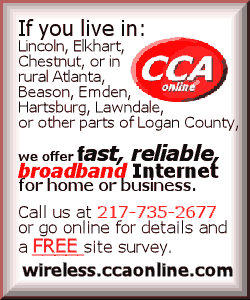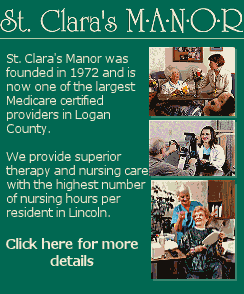 She graduated from Lincoln College, studied at Marymount University in Kansas and then served four years in the Army Reserves as a surgical technologist. Upon returning to Lincoln she worked her way through nursing school on grant from ALMH, and received her R.N. from St. John's School of Nursing.
"The small environment at ALMH allows us to give a little extra attention to our patients and their families," she says. "Thanks to hospital administration and a generous community, it seems we always have what we need to provide exceptional patient care."
ALMH is a 25-bed community hospital serving the people of Logan and eastern Mason counties.
[Text from file received from Abraham Lincoln Memorial Hospital]