State public health director warns of swimming and water illness

Send a link to a friend
[May 22, 2007] SPRINGFIELD -- During National Recreational Water Illness Prevention Week, as swimming pools, water parks and beaches prepare for the season opening during the Memorial Day weekend, Dr. Eric E. Whitaker, Illinois Department of Public Health director, is encouraging healthy swimming behaviors to prevent water illnesses.
"Summer is just around the corner, and many of us are looking forward to jumping in the pool, hitting a water park or going to the beach. But you can get sick from the water if you are not careful," Whitaker said. "Now is the perfect time to learn what precautions to take to make sure you don't contaminate the water, and learn how to possibly identify problems with the water."

Outbreaks of recreational water illnesses continue to occur in the United States each year. According to the Centers for Disease Control and Prevention, 62 percent of these outbreaks are related to the chlorine-resistant pathogen Cryptosporidium, commonly called Crypto, which is introduced into the pool by swimmers who are ill with diarrhea and spread to other swimmers when they swallow the contaminated water. These outbreaks underscore the continuing need to educate people about recreational water illness prevention to ensure a healthy swimming experience.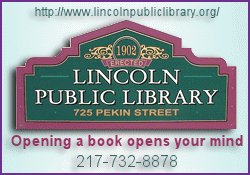 Awareness of recreational water illnesses and following healthy swimming behaviors play an important role in stopping transmission of these illnesses. Germs on and in swimmers' bodies end up in the water and can make other people sick. Even healthy swimmers can get sick from recreational water illnesses, but the young, elderly, pregnant women and people with suppressed immune systems are especially at risk.
Specific actions you can take to promote healthy swimming include:
Do not swim when you have diarrhea or have had it in the past two weeks.

Do not swallow pool water or get pool water in your mouth.

Shower before swimming (children too!).

Wash your hands after using the toilet or changing diapers.

Take children on bathroom breaks or change diapers often.

Change children's diapers in a bathroom, not at poolside.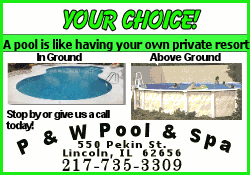 There are also things you can look at to prevent recreational water illness. You should notice:
Clean and clear pool water; you should be able to clearly see any painted stripes and the bottom of the pool.

Smooth pool sides; tiles should not be sticky or slippery.

No odor; a well-chlorinated pool has little odor. A strong chemical smell indicates a maintenance problem.

Pool equipment working; pool pumps and filtration systems make noise, and you should hear them running.
In order to minimize these risks, the Illinois Department of Public Health requires the state's 3,500 licensed swimming facilities to meet water quality and safety standards, including engineering design standards that apply to pools, spas, beaches, water supplies, bather preparation areas and water treatment systems. The department enforces these rules and regulations through plan approvals and inspections.
For more information about recreational water illness prevention, visit www.idph.state.il.us or www.cdc.gov.
[Text from Illinois Department of Public Health news release received from the Illinois Office of Communication and Information]