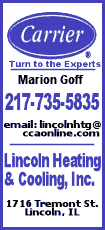 "Memorial Day weekend is traditionally the start of the boating season. Many individuals will be out on the water enjoying the beautiful weather, but it's also important that they're mindful of basic safety," said Flood. "I encourage those who haven't already taken a boating safety course to do so. The techniques that are taught in the safety education classes are potentially lifesaving."

Safety education courses are a key to the state's boating safety effort. Nationwide, nearly 90 percent of all reported fatalities on boats involved boat operators who had not received boating safety instruction.

People 12-18 years of age who operate a motorized watercraft by themselves are required by law to possess a boating safety certificate. State law also requires that anyone under the age of 13 must wear a life jacket while aboard any watercraft under 26 feet in length at all times the boat is under way, unless they are below deck in an enclosed cabin or operating on private property. And everyone, regardless of age, is required to wear a life jacket while operating a personal watercraft or jet ski.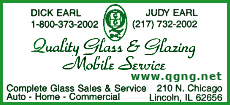 According to a 2006 study by the National Association of State Boating Law Administrators, states that have the longest history of boating education requirements also have the lowest average fatality rates.
Illinois has the fourth-longest history of boating education requirements in the U.S., at 29 years. Four other states have had boating education requirements in place for more than 20 years -- New York, with 47 years; Michigan, 40 years; Minnesota, 32 years; and North Dakota, 22 years.
Statistics compiled by the Office of Law Enforcement of the Illinois Department of Natural Resources show that 17 people died and 66 other people were injured in boating-related accidents on Illinois waters in 2006. There were a total of 78 boating accidents involving 118 watercraft last year.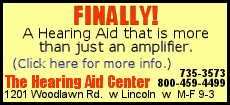 In 2005, there were 16 fatalities and 100 others who were injured in 115 boating accidents involving 152 vessels.
Accident reports indicate that of the 17 people who died in Illinois boating accidents in 2006, 11 may have survived had they been wearing a life jacket. In those fatal accidents, all 17 people who died were on boats in which the boat operators either had not taken or it was not known whether they had taken a formal boat safety education course.
Among the primary causes of boating accidents are careless or reckless operation, operator inattention, equipment failure, hazardous water conditions, and alcohol use.
"During this time of year, a lot of people are out on the water, some experienced and others who are going out for the first time," said Conservation Police Chief Rafael Guitierrez. "This can make for a dangerous mix if people are not being safe. I encourage individuals who plan on drinking to do so on shore; boaters and anglers alike are reminded to be attentive; and equally as important, people should always wear a life jacket. Those simple steps can help reduce the risk of accident or serious injury."
Safety course schedules are available by phoning 800-832-2599 or by checking www.dnr.state.il.us. Illinois also offers an online boat safety education course through dnr.state.il.us. There is a $15 fee for the online course.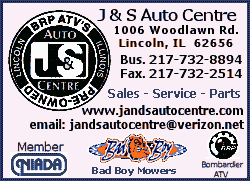 As a kickoff to National Safe Boating Week, IDNR Conservation Police conducted courtesy boat inspections for the public on Sunday. Officers checked watercrafts for proper registration, availability of personal flotation devices and to ensure lights were in working order, among other things. Citations were not issued during this time. This is one component of the department's safe boating awareness and education efforts.
Courtesy boat inspections were at the following locations:
Region 1
Region 2
Chain of Lakes, Spring Grove

Alsip boat launch, Alsip

Des Plaines Conservation Area, Des Plaines
Region 3
Region 4
Grafton public boat ramp, Grafton
Eldon Hazlet State Park-Apache boat ramp, Carlyle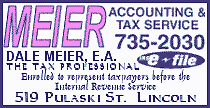 The text of the governor's proclamation is as follows:
WHEREAS, on average, 700 people die each year in boating-related accidents in the U.S.; nearly 70% of these are fatalities caused by drowning; and
WHEREAS, the vast majority of these accidents are caused by human error or poor judgment and not by the boat, equipment, or environmental factors; and
WHEREAS, between 1993-2005, the State of Illinois registered 4,521,660 recreational boats. During these years 1,783 boating accidents were reported that resulted in 230 fatalities and 1,117 injuries; and
WHEREAS, a significant number of boaters who lose their lives by drowning each year would be alive today had they worn their life jackets; and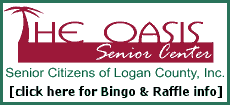 WHEREAS, modern life jackets are more comfortable, more attractive, and more wearable than styles of years past and deserve a fresh look by today's boating public:
THEREFORE, I, Rod R. Blagojevich, Governor of the State of Illinois, do hereby proclaim May 19–25, 2007 as NATIONAL SAFE BOATING WEEK in Illinois, and encourage all citizens to practice safe boating.
[Text from Illinois Department of Natural Resources news release received from the Illinois Office of Communication and Information]