Truck driver injured in single-vehicle crash on I-55
Sticky lanes closed during cleanup

Send a link to a friend
[May 22, 2007] Illinois State Police responded to the report of a tanker-trailer crash on Interstate 55 at the southbound mile marker 91 at 8:20 a.m. on Monday.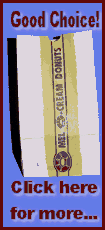 When troopers arrived, they observed a tanker-trailer unit off the road on its side in a ditch west of the roadway. The power unit tractor had separated from the trailer and was on its side on the shoulder just south of the trailer. The trailer ruptured, spilling the entire contents of a sugar-based syrup on the roadway.

The driver, Benjamin L. Oler, 32, of Lisbon, Iowa, had to be extricated from the power unit by the Springfield Fire Department. He was then transported to St. John's Hospital in Springfield for treatment. The extent of his injuries was unknown at that time.

The crash caused two of the three lanes of southbound traffic to be closed for about two hours. The Illinois Department of Transportation assisted with traffic control during the crash investigation and lane closures.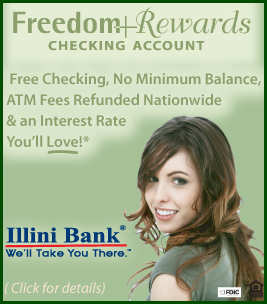 An investigation showed that the tractor-trailer was southbound on I-55 when it exited the roadway. The trailer went sideways and struck a guardrail. The collision caused the power unit to separate from the trailer. The power unit slid on its side on the roadway shoulder, where it rested. The trailer then ruptured, spilling the contents on the roadway. The trailer unit came to rest in the ditch west of the interstate.
Attending the scene were Illinois State Police, Springfield Police Department, Sangamon County Sheriff's Department, Springfield Fire Department and the Illinois Department of Transportation.
[Illinois State Police report; LDN]