State Fire Marshal's Office offers summer safety tips for outdoor grilling, camping

Send a link to a friend
Following safety guidelines can help make summer activities enjoyable
[May 25, 2007] SPRINGFIELD -- Warm weather is finally here and people throughout Illinois are busy making plans to enjoy outdoor activities during the summer months. To help people enjoy a safe summer this year, the Illinois State Fire Marshal's Office is working to increase awareness of summer fire safety tips.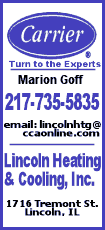 "Just taking a couple minutes for safety can make the difference between a fun, safe time and a potentially deadly one," said State Fire Marshal Dave Foreman. "As people begin making plans for summer cookouts, camping trips and other activities, we want to remind everyone of some common-sense steps they should take to prevent unnecessary fire hazards."

According to the National Fire Protection Association, gas-fueled and charcoal grills are involved in nearly 1,000 residential structure and home outdoor fires each year in the United States, many due to grills placed too close to the house or other combustible materials. In 2002, grill-related fires resulted in property loss of $30 million nationally. Statistics from the Illinois State Fire Marshal's Office show that nearly 170 grill-related fires were reported in 2006.

Most fire caused by grills could be prevented by following these safety tips: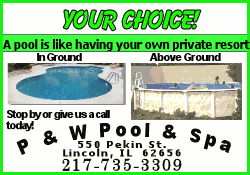 General outdoor grilling tips
Gas and charcoal barbecue grills must be used outdoors only. If used indoors or in any enclosed spaces, such as tents, they pose both a fire hazard and the risk of exposing occupants to toxic gases such as carbon monoxide.

Determine a safe location for the grill, well away from siding, deck railings and out from under eaves and overhanging branches.

Place the grill a safe distance from lawn games, play areas and foot traffic.

Keep children and pets away from the grill area -- declare a 3-foot "kid-free zone" around the grill.

Use long-handled grilling tools to enable the chef to keep a safe distance from heat and flames.

Periodically remove grease or fat buildup in trays below grill so it cannot be ignited by a hot grill.
Charcoal grills
Purchase the proper starter fluid and store the can out of reach of children and away from heat sources.

After applying charcoal lighter fluid to coals, wait a minute before lighting the coals. This allows the concentration of explosive vapors to dissipate.

Never add charcoal starter fluid when coals or kindling have already been ignited, and never use any flammable or combustible liquid other than starter fluid to get the fire going.

Be careful not to spill any fluid on your clothing or in the area surrounding the grill.

Hot coals should always be disposed of in designated containers. Plenty of water should be poured on coals to completely extinguish the flames and cool the coals.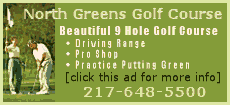 Gas grills
Check the gas cylinder hose for leaks before using it for the first time each year. A light soap-and-water solution applied to the hose will quickly reveal escaping propane by releasing bubbles. If you determine your grill has a gas leak, turn off the gas tank and grill, and have the grill serviced by a professional. If the leak doesn't stop after turning the gas and grill off, call the fire department.

If you smell gas while cooking, immediately get away from the grill and call the fire department. Do not attempt to move the grill

Use only equipment bearing the mark of an independent testing laboratory. Follow the manufacturer's instructions on how to set up the grill and maintain it.

Always shut off the valve to a fuel source when it is not in use.

Never start a gas grill with the lid of the grill closed. The propone or natural gas may accumulate inside, and when ignited, it could blow the lid off, causing injury.

Never store propane gas cylinders in buildings or garages. If you store a gas grill inside during the winter, disconnect the cylinder and leave it outside.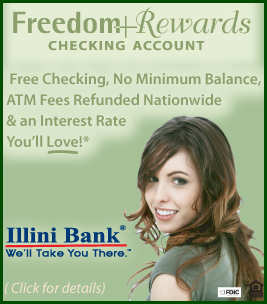 Camping fire and burn safety
Camping is also popular during the summer months, and camping enthusiasts can prevent fire dangers with the following safety tips:
Tents
Use a tent of flame-retardant material.

Use a flashlight or battery-operated lantern inside the tent.

Heat or flame-producing appliances, such as lights, heaters and cooking appliances, should never be used inside or close to a tent.

Pitch your tent at least 15 feet upwind from grills and fire pits.

Maintain at least a 3-foot clear area, free of leaves, dry grass, pine needles and such, around grills, fireplaces and tents.
Propane use for campers
Do a preseason check of your propane camping appliances, such as campers, stoves, heaters and lanterns, and check them periodically throughout the season.

Use only approved appliances from an approved testing laboratory, such as Underwriters Laboratory.

Make sure your camper is adequately ventilated.

Do not

store propane cylinders indoors or in temperatures above 120 degrees.

Only properly trained personnel should handle modifications or alterations to your propane system. Tampering with the system may cause a potentially dangerous situation.

Never use an open flame to test for propane leaks.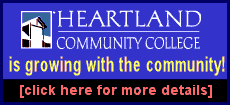 Campfire safety
Secure necessary permits to build a campfire.
Use a designated fire pit if available.
Have a supply of water or fire extinguisher readily available before building your fire.
Small children should never build a fire, even with adult supervision.
Adults should always supervise children around fires.
Never use a flammable liquid, especially gasoline, to start a fire or on hot coals. Explosions can result.
When near campfires and grills, wear snug-fitting, tightly woven or short-sleeved garments.
Never leave a fire unattended.
Before you leave your campsite, make sure coals are thoroughly extinguished before disposal.
An extinguisher of some type, such as a shovel, bucket of water or fire extinguisher, is an essential piece of equipment for all campers.
For more fire safety information, call 217-785-1040 or visit www.state.il.us/osfm.
[Text from Office of the State Fire Marshal news release received from the Illinois Office of Communication and Information]