"The free fishing clinics held in communities throughout Illinois help introduce young people to the fun of fishing," said Department of Natural Resources Acting Director Sam Flood. "Once they give fishing a try, we think youngsters will be hooked on a great way to spend time outdoors."

The free Urban Fishing Program clinics are targeted toward children ages 16 and younger, but anyone interested in learning basic fishing techniques may attend.

"The Urban Fishing Program is one of the most popular programs we offer," said Herb Dreier, central Illinois program coordinator with the Department of Natural Resources. "Each year we provide thousands of children with a chance to enjoy fishing and help them to experience nature and the outdoors."

Fishing clinic instructors present information on fish and other aquatic life, rules and regulations for fishing, as well as basic instruction on baiting a hook, tying a knot, casting, and how to handle and return fish to the water. As part of each clinic, participants are provided with rods, reels, bait and tackle for 90 minutes of catch-and-release fishing.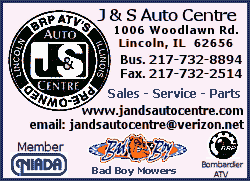 The clinics are presented on weekdays during the late spring and summer months at 40 locations throughout the state. In addition to the scheduled clinics outlined below, fishing clinics can also be arranged for Scouts, seniors, civic clubs and groups with special needs.
Science and physical education teachers interested in starting a fishing program in their schools can also contact the IDNR urban fishing coordinator in their area to get more information.
"Fishing is a great activity any time of year, but it is especially fun for PE classes and other school groups toward the end of the school year," Dreier said.
The Illinois Urban Fishing Program was introduced in Chicago in 1985 to teach individuals of all ages to fish, to provide better local fishing opportunities and to give participants an understanding of and a greater appreciation for natural resources. The backbone of the program consists of free summer fishing clinics that include fishing at nearby stocked ponds. Urban Fishing Program coordinators also conduct non-fishing programs in conservation education and visit schools during the fall, winter and spring to teach and promote fishing and the appreciation of natural resources.
The Access to Fishing program provides loaner fishing gear to anglers of all ages. The loan program provides the opportunity to borrow rods, reels and tackle packs. Participating loaner locations include many public libraries, park and forest preserve districts, bait shops, recreation departments, and other locations. A list of sites offering access to fishing gear is available by calling 217-782-6424 or checking www.ifishillinois.org.
The schedule of 2007 Urban Fishing clinic dates, locations and contact information is listed below:
Chicago area
June 21-Aug. 24
Contact: Brenda McKinney, 847-294-4137
Northern Illinois
June 14-Aug. 10
Riverside Park, Moline; call Moline Park District, 309-736-5714

Butterworth Park, East Moline (Thursdays only); call 309-755-5224

Glen Oak Park Lagoon, Peoria; call Peoria Park District, 309-681-2865

Levings Lake, Rockford; call 815-625-2968

Big Pond, Boone County Conservation District, Belvidere; call 815-624-2968

Mill Race Ponds, Belvidere; call 815-625-2968
Contact: Dan Sallee, 815-625-2968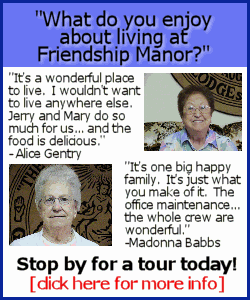 Central Illinois
June 4-Aug. 3
Miller Park, Bloomington; call 309-434-2260

Crystal Lake Park, Urbana (June 12-Aug. 4 only); call 217-367-1544

Fairview Park, Decatur; call 217-422-5911

Washington Park, Springfield; call 217-753-0700
Contact: Herb Dreier, 217-935-6860, ext. 238, or 217-622-4266
Southern Illinois
June 4-Aug. 3
Veterans Park Lake, Mount Vernon (June 4-July 3 only); call 618-242-6890

Foundation Park Pond, Centralia (July 5-Aug. 3 only; call 618-532-4311

SIU Campus Lake, Carbondale; call 618-453-6088

Jones Lake at Kenneth Hall Park, East St. Louis; call 618-874-3600 or 618-444-0388

Gordon Moore Park Lake, Alton; call 618-462-1181
Contact: Mark Yehling, 618-462-1181
Illinois State Fair
Aug. 10-19
Conservation World -- five clinics daily
Contact: Herb Dreier, 217-935-6860, ext. 238, or 217-622-4266
DuQuoin State Fair
Aug. 25-Sept. 3
Conservation Village Aquatic Area -- daily clinics
Contact: Mark Yehling, 618-462-1181
Southern Illinois Hunting and Fishing Days
Sept. 22-23
IDNR Aquatic Area, John A. Logan College, 9 a.m.-6 p.m. both days
Several additional clinic opportunities will again be available this year. Prospective participants should phone ahead for information on the following clinic locations and schedules:
Northwest Illinois clinics
Lost Nation Lake, Dixon; call Jerry Sellers, 815-652-3761

Lutheran Outdoor Ministries Camp, Oregon; call Tim Benedict, 815-732-2220
Central Illinois clinics
Charleston Park and Recreation Department, Charleston; 217-345-6897

Eastview Christian Church, Bloomington; 309-662-9376

Kennekuk Cove County Park, Danville; 217-442-1691

Human Resources Center, Paris; 217-465-4118

McLean County Conservation District, Hudson; 309-726-2022

Pittsfield Park District, Pittsfield; 217-285-4484

Quincy Parks Department, Quincy; 217-223-7703

Taylorville Park District, Taylorville; 217-824-3110

Watseka Park District, Watseka; 815-432-3931

Weldon Springs State Park, Clinton; 217-935-0373
Southern Illinois clinics
Granite City Park District, Granite City; 618-877-3059

O'Fallon Parks and Recreation, O'Fallon; 618-624-0139

Shawnee Community College "Fish Tales," Ullin; 618-524-2270
[Text from news release from the Illinois Department of Natural Resources]