State provides safety tips for families visiting amusement parks, street festivals and carnivals this summer
Illinois Department of Labor conducts safety inspections to ensure rides and attractions are safe for families expected during the Memorial Day weekend and throughout the summer

Send a link to a friend
[May 26, 2007] CHICAGO -- With summer just around the corner and millions of people expected to make their way to popular amusement parks, festivals, street fairs and carnivals across Illinois, the Illinois Department of Labor is offering families tips on how to stay safe while enjoying amusement rides and attractions. The department inspects rides that are open to the public -- before they are permitted to operate -- to ensure that families are safe.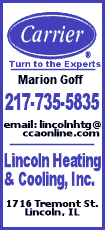 "As families head to carnivals and enjoy amusement rides and attractions, it's important to remind them of their responsibility to stay safe by following all posted rules and operator instructions," said Catherine Shannon, director of the Department of Labor. "The department is doing its part with trained inspectors conducting thousands of inspections throughout the year to make sure rides are safe. I am proud of our inspection team, and as a parent, am confident that the rides we inspect are safe and secure."

To ensure safety at these attractions, the department offers the following guidelines:
Make sure the ride has a current permit sticker issued by the Department of Labor. If you do not see it affixed to the ride, ask to see it before you get on. All amusement rides or attractions, which include inflatable rides, commonly called moonwalks or bounces, should not be operated for public use without a permit from the department and a trained operator. You may view the department's permit at www.state.il.us.agency/idol.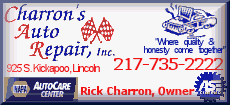 Don't assume a ride is safe for small children if you hold on to them.

Talk to your children so they know what to expect of the ride.

If a child is afraid of the ride, it's probably best not to put her or him on the ride. Never force a child or friend to ride.

Read and follow all posted rules and observe age, height and weight restrictions. If they are not posted, ask.

Follow all instructions given to you by the ride operator.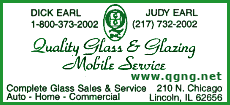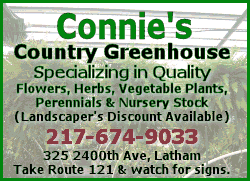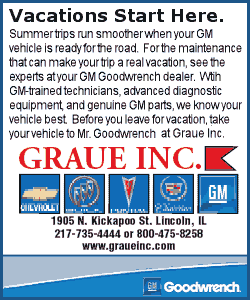 Walk, don't run, and hold on to handles provided.

Remain seated, and keep hands, arms and feet inside the ride at all times.

Use safety equipment, such as a seat belt, shoulder harness, lap bar or chain when provided.

Stay in the ride until it comes to a complete stop.
The Department of Labor enforces the Carnival and Amusement Rides Safety Act to regulate amusement rides and attractions in Illinois and inspects nearly 5,000 rides each year at stationary parks, traveling carnivals or fairs that are open to the public. The law requires an annual safety inspection to be conducted by the department before permits are issued to amusement rides, amusement attractions, inflatable attractions, ski lifts, rope tows, go-kart tracks, aerial trams, dry slides, mobile climbing walls and bungee jumping.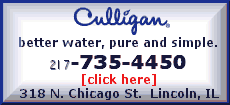 To further improve compliance with state laws, Gov. Rod R. Blagojevich signed legislation in 2006 that improved the department's enforcement of the act by granting the director the authority to legally obtain through subpoena any evidence related to an investigation or hearing.
Anyone who operates an amusement ride or amusement attraction open to the public without having obtained a permit from the Illinois Department of Labor is guilty of a Class A misdemeanor. If you find someone who is operating rides or attractions without the required state of Illinois permit, please report it immediately to local law enforcement and the Department of Labor at 217-782-9347.
[Text from Illinois Department of Labor news release received from the Illinois Office of Communication and Information]