Nick Punto, Torii Hunter and Jason Tyner each had three hits and Mike Redmond drove in three runs for Minnesota.
The game's intensity level rose after Pierzynski, a former Twin, possibly spiked Morneau while running out a double play to end the White Sox half of the sixth inning.
Gardenhire stormed out of the dugout before the White Sox took the field and yelled at the umpires for about a minute. It was unclear exactly what he was upset about. The manager may have been upset that Pierzynski was not immediately reprimanded for the perceived spiking, or an umpire may have warned Morneau to stop glaring at the Chicago catcher from the dugout.
Either way, the incident appeared to fire up the Twins, who scored five times in its half of the sixth to take an 8-4 lead.
The Twins tied it on a Punto infield single and took the lead when Torii Hunter chopped one off the plate to for another run-scoring infield single.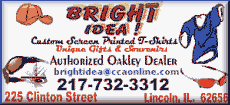 Redmond followed with a bases-clearing three-RBI double off Chicago reliever David Aardsma.
Twins ace Johan Santana uncharacteristically coughed up an early 3-0 lead by surrendering home runs to Luis Terrero and Paul Konerko in the third and fourth innings, respectively. Chicago took a 4-3 lead on Konerko's two-RBI single in the sixth.
Santana (6-4) zeroed in after the sixth. He pitched eight innings, allowing four runs and seven hits. The reigning Cy Young winner struck out seven in eight innings.