Oh where, oh where...
...have our Cards, Cubs and White Sox gone? They all held so much promise during spring training. The NL Central is just abysmal. The Milwaukee Brewers are in first place by some five games, but let's just say they have been anything but impressive the last two weeks. In fact, in keeping with my longtime promise to provide you with the closest and best coverage that I possibly can (on a shoestring) I wandered over to Miller Park just 10 days ago to check on the NL Central leaders.
That particular night they were playing the Twinkies. Now I know the Twinks have had a measure of success the last few years, but c'mon... they're from Minnesota, for crying out loud. It's not like you're playing the '29 Yankees! I don't think the Brew Crew got that message. Not only did they get pummeled into submission before an SRO crowd, but things got worse for me early in the contest. My wife's son has just reached that miracle age where he has discovered how and why to bug Dad as much as it is humanly possible in any two-hour time block, especially at sporting events. If it wasn't a snack that caught his eye (after we had just eaten supper immediately before entering the park), it was a cheesy souvenir that we just had to have to commemorate the shellacking. I didn't cave... and will probably not win the highly coveted "Father of the Year" award.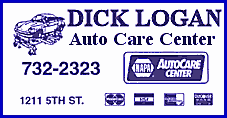 Back in my day, my dad convinced us that just getting to go to a game was all you would ever need. I bought it. And, yes, I know that I'm old-school. I'm also very cheap. However, my son decided that night that he did not like his father very much (I wonder what he would've thought of my dad?). Today he likes me a lot more, but he said that right after I bought him some ice cream. But I digress...
...the NL Central is horrible (insert Bill Walton imitation here). I still think the Cubs will be OK and maybe the Reds. I'm not so sure about the Brewmeisters. If they can go without any significant injuries, they may look more like contenders. They did shore up their pitching staff and at times have been hitting lights out. At other times they look as lethargic as some fans at a local basketball game (cheap shot I know, but I count on the fans to bring their best every game).
The Cards, on the other hand, are in a world of trouble. I didn't hold back when I registered my concerns during the preseason. They went into the season desiring to convert relievers into starters. If you were gonna do that with just one pitcher, I'd probably totally buy in, but when you go beyond that, it's a major experiment. Then Carp goes on the shelf. The experiment was iffy to begin with; you can't expect it to produce glowing results under pressure it was not designed to take. On top of that, the hitters never got the memo that the winter vacation is over. The real games that count have begun. Somebody please alert the team that the season has started and they're already more than five games out of first! In addition, acquisitions like Adam Kennedy, that even I heralded, have not produced the desired results.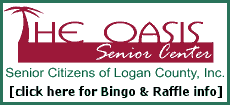 Basically, this team looks like it is still going to nightly banquets hearing how great their world championship run was a year ago. While I agree that it was a marvelous, amazing run, it's time to start playing like the 2007 Series might matter. My concern is that even when the Birds turn it on or turn it up a notch, they won't have enough firepower to get 'er done. While my feelings won't be hurt in the slightest if I'm proven wrong, they have their work cut out for them and a long way to go to get there!
And now on top of all that comes the Yadier Molina news... fractured wrist, out for six weeks. Sometimes when it rains, it pours!
We've just passed the quarter pole for this baseball season, so maybe it's too soon to really weigh where the Cubs and Cards will finish. We'll watch 'em close till the All-Star Game and then weigh in again at that point. The Sox have had lots of injuries and problems of their own, but at least they play in a respectable division. We'll talk more about them in an upcoming issue.
Where, oh where is the Chief?
I have no idea, but I'm not one bit happy about it. What's sad is that my vote along with your vote has already been tabulated and nobody seems to care what we think. It's a lot like politics, don't you think?
Football
I haven't spoken to anyone who saw the Illini practice or who witnessed the spring game. All I do know is that Illinois reportedly had one of the best recruiting classes in the nation. I also know that many top programs around the country didn't like that one bit... well, boohoo! Talk about crying. Who's whining now? And even well-meaning (wow, am I nice to use such a friendly phrase) friends ask: Is there some possible smoke to getting such talented kids to commit? And my answer... HECK, NO!!!
Have you ever met Ron Zook? I have. He wouldn't know me from Adam, but that's OK. I like him. He is one of the only people I have ever met who understands how to recruit in the Midwest... or ANYwhere! You work your butt off. Examples: The record shows that Zook may have set a modern-day record by the number of text messages he sent players around the country. If I were still in the coaching game, even in Lincoln, I guarantee you that I would be doing the same thing. Kids like that stuff. They love technology. They like people who are hip. And they really love it when you're thinking of them, or thinking about them, or wanting to contact them.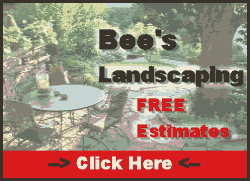 Don't underestimate Zook's appeal. I spent five minutes with him riding up the elevator at the Edward Jones Dome in St. Louis on Championship Monday in 2005. He had me at... hello. Though I'm likely not destined to be one of his finest recruits ever, he did emphatically land me as one of his supporters. I called for his hiring. I also have not been one to jump on the bandwagon of criticism. I'm one who believes that a coach can only do so much. It's players that play. And they must execute. When they don't, you get beat. A coach can prepare players and put players in a position to win, but he can't win many games for you.
I'd like to peel back the layers and really let you know how excited I am for the upcoming Illini football season. But I've become jaded. The haters have succeeded in making me skeptical. I want to see some proof. I want to see who put this schedule together! I assure you that I was not the one! We'll try to give you some inside looks, and we hope to bring you some sideline reports early in the year as the Illini try to build a winning program. I'm cautiously, hopefully optimistic!
Basketball
I placed basketball here because I kinda went on a tirade last time on hoops. Either people thought I was certifiably crazy or they agreed with me... or they just ignored me like usual... because I received exactly ZERO e-mail responses from my last effort. Now I don't get like hundreds every time out (it's more like six or seven responses each time), but it was strange to not have anyone weigh in on the Weber-Guenther stuff. I may try a new thing in the future. If you do e-mail me and you don't mind me quoting you, I may do some writing around what our loyal readers think about some of these topics.
At any rate, a lot has happened over the last few months in the world of Illini hoops. Watkins and Alexander have been signed. We're not sure if C.J. Jackson is gonna give football an official go or not. It appears that we have not lost any assistant coaches, though I did hear both Jay Price and Wayne McClain's names prominent in some job searches.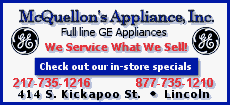 Fans complained at what they thought was a weak schedule last season. EXACTLY the reason why D-I programs never have fans put a schedule together! I thought the schedule was outstanding, almost perfect in fact. Let me just say for the record that no one associated with the Illinois basketball program gives a rip about what I think either! So, now we're in the same boat. I think fans will discover why last year's schedule was so good after they see how difficult this season's schedule is gonna be. And yes, you want to play good people, and hopefully it makes you better and gives you valuable brownie points with the NCAA selection committee; but if you get your brains beat in, those other points become moot.
I told you last time out that I thought a 23-win season with the team we had last year was an incredible achievement. However, there is one thing I didn't say. As I watched the game with Virginia Tech unfold, I realized that we were even better than a 23-win team, and we were a lot better than most people thought we were (and, yes, I drank an amazing amount of orange Kool-Aid that weekend). I'm just saying if you get past the Hokies, there was a big run possibly in store.
You must be saying, "What?" Well, I love SIU as much as the next guy. And Chris Lowery is one of my favorite young coaches. In fact, I spoke with him the day of the Illini's final game and told him flat-out that his club would win and could beat Kansas as well. He agreed with me. However, I think Illinois was still way too powerful for the Dogs to stop and that the Illini would've dominated the boards to claim a narrow victory.
Join me on this Kool-Aid-infested trip as a breakdown of why Illinois would've beaten Kansas. Believe me when I tell you that I could care less about the Jayhawks. However, Bill Self befriended me while he was at Illinois and he had no reason to do so; I could never do anything for him. I like the guy, and though I hated it when he left, I understood. With that being said, I think it was a blessing in disguise. Coach Self has a lot of strong points, and he's head and shoulders above most coaches in several areas. I just think that Bruce Weber is a better basketball coach. He's especially good in big games. I think Illinois would have physically taken rock, chalk, Jayhawk on a little walk of its own. I think Kansas has been playing the last few seasons with a huge weight on its shoulders. I think the Illini would've been loose, and that would've made all the difference.
How they would've got by UCLA, I'll never know. Maybe the Bruins would've crushed them... maybe they would've choked. I'm just saying that there was an open road had the Illini played even one more minute of basketball (since it appeared that they took the last four off). A Sweet Sixteen or an Elite Eight run would've made a lot of people forget the way they hated their own Illini this past season.
I hope the hating is over with. This is a new team, with a new personality. I can't wait to see it unveiled because deep down inside, I think a tremor is brewing. I'll tell you why in the months ahead. So, that's all for now. Have a great month, everybody!