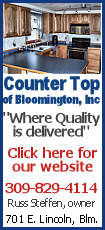 Secretary of State Condoleezza Rice urged Musharraf to follow through on past promises to "take off his uniform" and restore civilian rule.
"I want to be very clear. We believe that the best path for Pakistan is to quickly return to a constitutional path and then to hold elections," she said at a news conference in Ramallah, West Bank.
Musharraf suspended the constitution on Saturday ahead of a Supreme Court ruling that could have floored his re-election as president. He ousted independent-minded judges and granted sweeping powers to authorities to crush dissent, flinging Pakistan deeper into crisis.
Independent TV news networks remained off the air Monday. Police raided a printing press in Karachi belonging to Pakistan's largest media group, blocking publication of its Urdu-language evening newspaper, Awam, or People, Jang Group managing director Shahrukh Hassan said from the scene.
Hassan said printing for Monday's evening paper was stopped, but negotiations were continuing over whether the press could reopen for the group's Tuesday editions, including Pakistan's largest-circulation daily, Jang.
The United States has said it is reviewing its aid to Pakistan, a key ally in fighting al-Qaida and Taliban militants that has received billions in assistance since Musharraf threw the Islamic nation's support behind the U.S.-led war on terror after the Sept. 11, 2001, attacks.
On Monday, the U.S. Embassy said that a U.S.-Pakistan defense cooperation meeting planned for this week had been postponed amid the current uncertainty in Pakistan.
Western nations had urged Musharraf against taking authoritarian measures, but the military leader said it was needed to counter a growing militant Islamic movement and a court system that hindered his powers.
Musharraf briefed foreign ambassadors Monday, saying the "superior judiciary paralyzed various organs of the state and created impediments in the fight against terrorism," state-run Associated Press of Pakistan reported.
Musharraf, however, reiterated that he would complete the transition to democracy. His government said Sunday parliamentary elections could be delayed up to a year.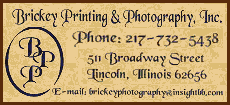 Since late Saturday, between 1,500 and 1,800 people have been detained nationwide, an Interior Ministry official said on condition of anonymity because he was not authorized to speak to the media. They include opposition leaders, lawyers and human rights activists who might mobilize protests.
At least 67 workers and supporters of former Prime Minister Benazir Bhutto -- who in recent months has held talks with Musharraf over an alliance to fight extremism -- had been arrested, said Pakistan People's Party spokesman Farhatullah Babar. He said those figures were from Sunday and more arrests were made on Monday.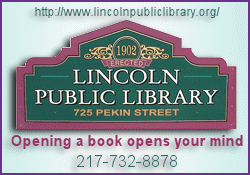 Bhutto was to preside over a meeting of secular opposition parties in Islamabad on Wednesday over the suspension of the constitution and to discuss ways to restore it, Babar said. It was not immediately clear when she would travel from Karachi, where she is currently staying.
Lawyers attempted to stage rallies in major cities on Monday, but were beaten and arrested.
In the biggest gathering, about 2,000 lawyers congregated at the High Court in the eastern city of Lahore. As lawyers tried to exit onto a main road, hundreds of police stormed inside, swinging batons and firing tear gas. Lawyers, shouting "Go Musharraf Go!" responded by throwing stones and beating police with tree branches.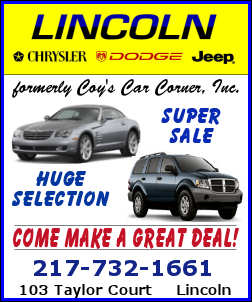 Police bundled about 250 lawyers into waiting vans, an Associated Press reporter saw. At least two were bleeding from the head.

Aftab Cheema, the city police chief, said lawyers started the trouble by throwing stones. However, Sarfraz Cheema, a senior lawyer at the rally, condemned it as police brutality that "shows how the government of a dictator wants to silence those who are against dictatorship."

"We don't accept the proclamation of emergency," he said.

Clashes also were reported in Karachi, where 100 lawyers were arrested, and in Rawalpindi, where at least 50 were detained. In Multan, dozens of lawyers chased a car bringing two newly appointed judges to the high court, chanting "Shame on you!" and "Traitor judges!"

The crackdown on dissent came despite comments Sunday by Deputy Information Minister Azim that protests would be tolerated. "We hope if there are any protests they would be peaceful. So long as there is no violence I don't see any problem in that at all," he told The Associated Press.

Lawyers were the driving force behind protests earlier this year against the U.S.-allied military leader when he made a failed attempt to fire the independent-minded chief justice. The move tarnished Musharraf's standing and spawned a pro-democracy movement that threatened to end his eight-year rule.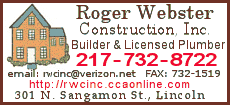 Musharraf finally removed the judge, Iftikhar Mohammed Chaudhry, on Saturday, just as the court was preparing to rule on whether the military chief's recent re-election as president was legal.

As well as calling for protests, lawyers' groups have vowed to boycott all court proceedings held in front of new judges sworn by Musharraf.

Rana Bhagwandas, a Supreme Court judge who refused to take oath under Musharraf's proclamation of emergency orders, said he has been locked inside his official residence in Islamabad and that other judges were being pressured to support the government.

"They are still working on some judges, they are under pressure," Bhagwandas told Geo TV in a phone interview.

Critics say Musharraf, a 1999 coup leader who had promised to give up his army post and become a civilian president this year, imposed emergency rule in a last-ditch attempt to cling to power.

Attorney General Malik Mohammed Qayyum said Sunday that a new panel of Supreme Court judges would rule "as early as possible" on Musharraf's eligibility for a new five-year presidential term.

He also said Musharraf remained committed to his pledge to take off his uniform and restore civilian rule before he is sworn in again as president.

[Associated Press; By MUNIR AHMAD]

Associated Press writers Zarar Khan in Islamabad, Ashraf Khan in Karachi, Khalid Tanweer in Multan, Zia Khan in Lahore and Mohammed Daraghmeh in Ramallah, West Bank contributed to this report.

Copyright 2007 The Associated Press. All rights reserved. This material may not be published, broadcast, rewritten or redistributed.