October 2007
Dear Friends,
The holiday season has always been a meaningful time for our family to remember those who have gone before us and to honor those who touch our lives in a special way.
Through the Light Up A Life program, the Abraham Lincoln Healthcare Foundation offers our family a beautiful way to blend our appreciation of loved ones with giving that stays right here to benefit healthcare needs in our community.
When Carolynís father died of cancer in 1992, we started a new family tradition of sponsoring a sparkling light in his memory. The list of names we sponsor for Light Up A Life grows as we learn more about the many ways ALMH touches the lives of others.
The gift you send with each Light Up A Life tribute can help purchase medical equipment for patients at ALMH or provide unrestricted support for future ALMH projects.
Each person you honor or remember is represented by a white light on the trees in front of ALMH. Their names will also appear under your name in a special Christmas Eve insert in the Lincoln Courier, and on www.lincolndailynews.com.
Whether you want to begin a new tradition or continue a treasured one, we encourage your generosity ~ to remember and to give. Together, we will add sparkle to the season that not only honors our past, but also invests in the future of local healthcare.
For a bright future,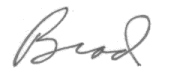 Bradley E. Neal, Chairman Carolyn S. Neal
Abraham Lincoln Healthcare Foundation Lincoln, Illinois
P.S. Thereís not much time. Please send in your Light Up A Life gift by Friday, November 30, or use your credit card to make your secure gift at www.almh.org.