I LOST MY JOB.
Worry spiraled downward into suffering and all sorts of distress as no one wanted to hire someone my age. While I was panicking, my faith-filled wife was redecorating our bedroom. (You heard me right.) She seemed oblivious to the direness of our situation.
About that same time, a wise older sister gave me a gift, a beautifully scripted depiction of Proverbs 3:5-6. I remember thinking at the moment that there were a lot of things I needed more than a picture (like a gift certificate to the local grocer).
The picture/Scripture was received with appropriate joy by my wife as it just fit into a frame she wanted to use in the redecoration of the bedroom. The Scripture was immediately hung on our bedroom wall such that it was the last thing I saw before I went to sleep and the first thing I would see when I awoke. This is what I saw.
Proverbs 3: vs 5 Trust in the Lord with all your heart. And lean not on your own understanding; vs 6 in all your ways acknowledge him and he will direct your paths.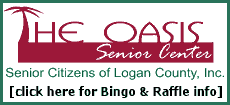 One morning I awoke and there it was, as always. Except on that morning I could not stop meditating on the Scripture. I suddenly realized that contained in those two verses is a
"Trilogy for Triumphant Living."
Specifically:
1. Trust in the Lord with all your heart. The phrase
"all your heart" made me pause. The writer was obviously expressing the type of overwhelming love that puts God before self. This same type of total love was expressed by the writer of Deut. 6:5: "Love the Lord your God with all your heart, with all your soul and with all your strength." Loving God the way Jesus loved us is the goal. The sequence of events is:
God is the fountain of all good.
He has made us intelligent creatures dependent upon himself.
He requires us to be conscious of that dependence.
He commands us to believe his promise and look for its fulfillment.
And to do this without doubt, fear or distrust: "with our whole heart."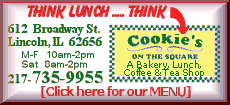 2. Lean not on your own understanding.
The verb "lean" is used here as a "don't." Don't depend or lean on your own ability to understand. For me this has been the most difficult to assimilate. If, during your whole life, one relies on his intellect and ability to reason and deduce, giving that up is a big deal.
The fact that our own deductions seem to make so much sense is contrasted to the awareness that sometimes God's plan doesn't seem to make any sense at all. Sometimes God's way of doing things makes about as much sense as "spitting in a blind man's eye." Losing my job without cause made absolutely no sense to me.