Create Cherished Christmas Memories
A Special Day Planned in the Quaint Village of Elkhart

Send a link to a friend
[November 23, 2007] ELKHART -- Join us Dec. 1 for a day of festivities in the picturesque and quaint village of Elkhart, located on Old Route 66, just off Interstate 55 at Exit 115.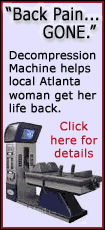 Activities kick off in the Village Hall at 8 a.m. with the annual bake sale sponsored by the Needs and Goals Committee. Then Santa drops in for a visit to meet the children from 9 to 11 a.m.

There will be carousel rides throughout the day, opposite the Village Hall, for all to enjoy.

A holiday homes tour sponsored by the Elkhart Public Library takes place from 2 to 6 p.m. Tickets are $5 per person and are available from the library.

Holiday chapel services on Elkhart Hill, sponsored by the Elkhart Historical Society, feature a musical evening. There are three performances Saturday and a matinee on Sunday at 2 p.m. Pre-performance dinners will be served at the three eateries in town.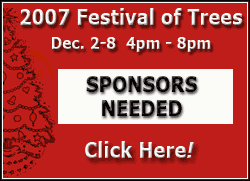 Phone 217-947-2238 for show bookings and dinner reservations.
The Main Street shops and restaurants will be open into the evening.
Horsefeathers will feature its annual Christmas open house and will be open from 9 a.m. to 8 p.m., with The Wild Hare Cafe serving food until 3 p.m. and then reopening to serve dinner to chapel service-goers from 5:15 to 7 p.m.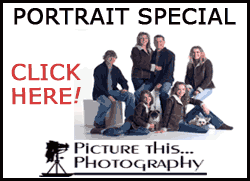 The Dragonfly Art Studio will have its annual exhibition and sale of student work from 9 a.m. to 4 p.m.
The Blue Stem Bakery will have its usual mouthwatering selection of yummy baked goods and lunch specials and will be serving meals into the evening.
The Blue Moon Pub will be open and serving hot sandwiches.
Brown's Talk of the Town will be open from breakfast onward and will serve dinner to chapel service-goers from 5:15 to 7 p.m.
The Elkhart Festival Association will begin a collection drive to assist "Tunes for the Troops." The public is invited to donate new and used CDs, DVDs and books on CDs to be sent to our troops serving overseas. Please help us achieve our goal of collecting 150 CDs and DVDs for this worthy cause. A collection box will be at Horsefeathers beginning Dec. 1.
[Text from file received from Elkhart Festival Association]