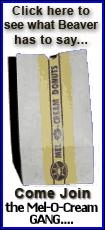 First up is the Pride of the Prairie Folk Art & Craft Show on Saturday at the Lincoln Park District. It's a great place to start your holiday shopping, as area artists and crafters bring together a collection of their finest artisans and craftsmen. The doors will open at 8 a.m. and close at 4 p.m. For more information, call 217-732-8770.

Then, on Nov. 30, Lincoln Christian College and Seminary is pleased to present its 20th annual Christmas in the Chapel event. This year's program is entitled "A Dickens of a Christmas." The show begins at 7 p.m. at the Earl C Hargrove Chapel on the campus. For more information, please call 1-888-522-5228, ext. 2243.

Elkhart's Christmas in the Chapel will be Dec. 1 and 2 this year. Come and enjoy a Christmas service like no other, held in the historic St. John the Baptist Church, located in the Elkhart Cemetery. This year, the society is expanding their services, so you'll have four different performances to choose from. The Saturday services will start at 4, 5:30 and 8 p.m. For the first time ever, there will be a Sunday matinee at 2 p.m. All tickets have dining packages available, and prices will depend upon those package choices. For ticket prices, reservations and more information, please call Gillette Ransom at 217-947-2238.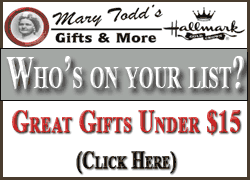 Up next, the Postville Courthouse State Historic Site will host its Christmas Open House from noon to 4 p.m. Dec. 1 at 914 Fifth St. Abraham Lincoln practiced law at this location when he rode the 8th Judicial Circuit. Take a step back in time and enjoy the decorations of the holiday season, Abraham Lincoln style. Travel through Postville and reminisce about an era not forgotten. An Abraham Lincoln impersonator will greet you as you arrive, and the Postville Express will provide period music. Abraham Lincoln stayed with his friend Illinois state Sen. Maldon Jones when Abe was circuit riding from Springfield to Charleston, and Lincoln's favorite chair was the rocker that will be on display at Postville Courthouse for this special event. Jones' great-great-grandson, Doug Mullikin, and his wife will be present to visit with guests. Enjoy the prairie pumpkin cake and fruit punch. This event is free and open to the public. Donations are accepted. For more information, please call 217-735-4977 or 217-737-0979.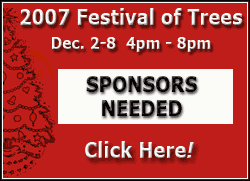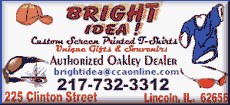 The Elkhart Public Library District's Holiday Home Tour will be Dec. 1, from 2 to 6 p.m. Come and tour the beautifully decorated homes of Mr. and Mrs. Steve (Boo) Anderson, Mr. and Mrs. Mike (Michelle) Dawson, Mr. and Mrs. Art (Genda) Freeman, Mr. and Mrs. Vern (Mona) Maas, and Mr. and Mrs. Paul (Dawn) Williams. Tickets for the event will be $5 per person, with proceeds to benefit the Elkhart Public Library. Tickets are available at the library, or you can reserve yours by sending payment to: Elkhart Public Library District, 121 Bohan St., PO Box 170, Elkhart, IL 62634. For more information, please call 217-947-2313.
Friendship Manor is proud to present its 2007 Festival of Trees Dec. 2-8. All trees and wreaths are subject for sale in a silent auction, with the proceeds going toward Lincoln and Logan County charities. All trees, wreaths and swags will be sold. Bid sheets will be with each tree or wreath, and anyone can bid at their leisure. The highest bid on Dec. 8 will be the winning bid of the individual item. Admission to the event, 4-8 p.m. each day, is a nonperishable food item, which will be donated to our local food pantries. Meals will be served every evening. Dine in the midst of the glitter of Tensile Town and in the midst of the trees.
The annual Lincoln Christmas Parade will be Dec. 2, beginning at 1 p.m. in downtown Lincoln. Main Street Lincoln is pulling out all the stops with this year's parade, "Christmas Through A Child's Eyes." The rain date will be Dec. 9.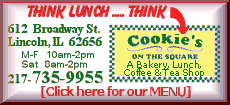 Also on Dec. 2, Carroll Catholic School will host its annual Christmas Bazaar and Breakfast. Breakfast will be served from 7 a.m. until noon. Tickets are $7 for adults, $3.50 for children 12 and under. The bazaar will feature a huge raffle table with over 100 items ranging from electronics to toys, a grocery cart raffle and a cash drawing. At the Cookie Corner you may choose from dozens of home-baked cookies to share during the holiday season, or shop at the Sweet Shoppe, which will be filled with homemade baked goods and candies. Children will be able to shop for inexpensive Christmas presents for their family or stay occupied with children's games while parents browse the bazaar. Santa will stop by for photos and visiting from 10 a.m. to noon.
For more information on holiday events, please visit the Abraham Lincoln Tourism Bureau of Logan County at www.abe66.com or call at 217-732-8687.
[Text from file received from Abraham Lincoln Tourism Bureau of Logan County]