Blagojevich Administration Officials Launch Homeowner Outreach Days

Send a link to a friend
[November 23, 2007] CHICAGO -- On behalf of Gov. Rod R. Blagojevich, Illinois Housing Development Authority Executive Director DeShana L. Forney and Illinois Department of Financial and Professional Regulation Secretary Dean Martinez have launched Homeowner Outreach Days to help Illinois residents avoid losing their homes through foreclosure and also to stabilize neighborhoods. Recent surveys show that foreclosure filings are up 16 percent in Illinois since 2006 and 18 percent in Chicago. The outreach events provide one-on-one counseling sessions between borrowers and lenders, as well as workshops on refinancing, foreclosure prevention, legal rights, loss mitigation and credit counseling.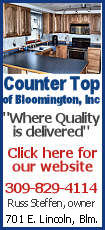 "The increase in foreclosures is taking a toll on hardworking families, neighborhoods and local economies throughout the state," Blagojevich said. "This statewide outreach effort will help families by providing them the information and counseling necessary to protect their properties and keep the American dream of homeownership."

IHDA and IDFPR are co-sponsoring outreach events across the state in November and December, with more tentatively scheduled for early 2008. For more information about Illinois' Borrower Outreach Days, visit www.illinois.gov.
Each event will consist of four 30-minute workshops that will repeat throughout the day. The workshops will cover the alternatives to foreclosure and how the mortgage lending system works; the foreclosure process and court procedure; what to expect in the workout process, including how a loan is analyzed and what is a realistic outcome; and what homeowners should be careful about, including a closer look at so-called rescue schemes and some of the drawbacks of refinancing. The state will also offer homeowners one-on-one counseling with lenders and loan servicers, and additional materials and advice from credit counselors and attorneys.
Homeowner Outreach Days last week were at Parkland College in Champaign and West Side Technical Institute in Chicago. Others are scheduled as follows:
Rockford
Nov. 29, 3-7 p.m.
Rock Valley College
3301 North Mulford Road
Rockford, IL

Chicago, South Side
Dec. 4, 3-7 p.m.
Kennedy-King College
6301 South Halsted
Chicago, IL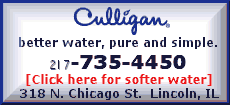 Chicago, North Side
Dec. 8, 9 a.m.-2 p.m.
Wright College
4300 N. Narragansett
Chicago, IL 60634

East St. Louis
Dec. 15, 9 a.m.-2 p.m.
Jackie Joyner-Kersey Youth Center
101 Jackie Joyner-Kersey Circle
East St. Louis, IL 62204
"Through this series of statewide Homeowner Outreach Days, Governor Blagojevich is leading the way in helping people avoid losing their homes through foreclosure," said Forney, of the IHDA. "The Outreach Days have been organized to target areas in Illinois where there is a known high foreclosure rate. Our strategy is to go directly into the communities and get help to the homeowners that need it the most."
"The problems facing homeowners are not unique to our state," said Martinez, of the IDFPR. "However, the solutions that will help Illinois families stay in their homes must include better education about the mortgage process and the options available to families in financial trouble. These workshops should improve the odds that families in our state can stay in their homes."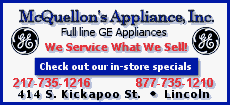 Several lenders and banks will participate in the outreach days, including Citi, Elite Mortgage Solutions Team, Fifth Third Bank, Harris Bank and Wells Fargo Financial.
The current foreclosure crisis is expected to continue through the next two years as many of the loans originated in recent years put homeowners in unaffordable positions; as adjustable rate mortgage products continue to reset; and as the consequences of loans made with little or no supporting documentation become evident.
According to RealtyTrac, the online marketplace for foreclosure properties, in the first nine months of 2007, statewide foreclosure filings reached 63,006, an increase of 16 percent from 2006. Of that total, Chicago had approximately 51,132 foreclosure filings, an increase of 18 percent from 2006. RealtyTrac ranks Illinois among one of 10 states with the highest number of foreclosure filings. Other high foreclosure filing states are Nevada, California, Florida, Georgia, Arizona, Colorado, Ohio, Michigan, Texas and Indiana.
[Text from file received from the Illinois Office of Communication and Information]