Preparations for Snow and Ice Season

Send a link to a friend
[November 24, 2007] SPRINGFIELD -- Illinois Department of Transportation Secretary Milton R. Sees and Illinois State Police Director Larry Trent have announced preparations for the upcoming snow and ice season and urge motorists to prepare themselves and their vehicles for winter driving. The take-home message: Think safety first.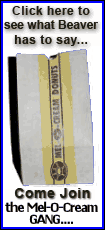 "IDOT plow teams across the state have spent recent weeks making sure of all our equipment is in good working order, doing practice runs and preparing for the winter weather that we know is on the way," said Sees. "We are urging drivers to prepare their vehicles and to think of safety first before they head out onto roads that are slick from snow and ice. This is especially important for the first big snow of the year, when drivers are unaccustomed to winter driving. Remember: Fill up your gas tank, allow plenty of extra time and take it slow."

During the 2007-2008 winter season, more than 3,000 IDOT employees and more than 1,700 pieces of equipment will be deployed when needed to keep state routes clear and passable.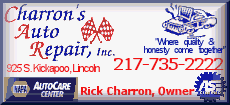 "Winter provides new challenges and responsibilities for both the public and the Illinois State Police," said Trent. "We ask that drivers be well-prepared for the upcoming winter season in Illinois. Allow sufficient time to reach your destination, ensure passengers in the vehicle are securely restrained, drive defensively, and make sure the vehicle is properly maintained to handle the effects of cold temperatures."
Other safety tips:
Plan ahead and make sure before you head out: Is your trip necessary?

Don't crowd the plow. Remember, a snowplow operator's field of vision is restricted. You may see them, but they may not see you.

Watch out for black ice. Roads that appear clear may be treacherous. Take it slow when approaching intersections, off-ramps, bridges and shady areas -- all are prone to black ice.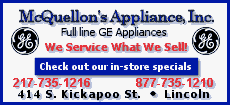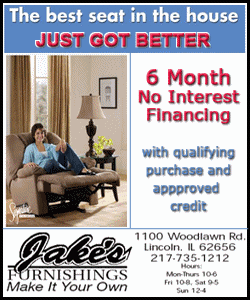 Always keep your gas tank at least two-thirds full to prevent the vehicle's fuel line from freezing.

Dress warmly for the weather. Dress in layers of loose-fitting, lightweight clothing in anticipation of unexpected winter weather emergencies.

Do not travel unless absolutely necessary. If you do have to make a trip, check the forecast and plan ahead with safety in mind.

Make sure someone is aware of your travel route.

Always carry an emergency car care kit that contains jumper cables, flares or reflectors, windshield washer fluid, a small ice scraper, traction material, blankets, nonperishable food, and a first-aid kit.

Carry a cell phone.

Always wear a safety belt.
Motorists are urged to check travel conditions before any trip. You may get interstate condition information by calling 1-800-452-IDOT (4368) or by checking on the Internet at www.gettingaroundillinois.com.
[Text from file received from Illinois State Police]