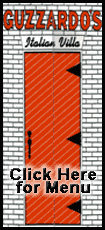 Soldiers at Camp Al Asad (Air Force) and Camp Taji/Cooke (Army) will be able to see and talk with family members in private 30-minute "See Your Soldier" sessions hosted by U of I Extension offices in 15 communities. There is no charge to participate.

Families must register online at www.seeyoursoldier.uiuc.edu no later than 5 p.m. on Dec. 17 to be eligible for a time slot, and reservations will be made on a first-come, first-served basis.

The live audio and video linkages are being offered in collaboration with the Freedom Calls Foundation, which provides the videoconferencing equipment and satellite connection in Iraq.

When a family has registered, the military will alert the service member about the opportunity to visit with friends and family, and the time and date of the Internet transmission. If the soldier's duty schedule can accommodate the visit, family members will be assigned a time for their 30-minute session.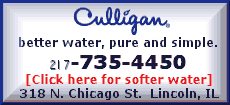 The program is limited to military personnel stationed at camps Al Asad and Taji/Cooke.
Locations of the January 2008 "See Your Soldier" videoconferences will be:
Bourbonnais, Kankakee County Unit, 1650 Commerce Drive

Carbondale, Carbondale Extension Center, 148 E. Pleasant Hill Road, Suite 106

Champaign, Champaign Extension Center, 801 Country Fair Drive, Suite D

Decatur, Richland Community College, One College Park

East Moline, Northwest Regional Extension Office, 4550 Kennedy Drive, Suite 1

East Peoria, East Peoria Extension Center, 727 Sabrina Drive

Grayslake, Lake County Extension Unit, 100 S. U.S. Highway 45

Macomb, Macomb Extension Center, 480 S. Deer Road

Morrison, Whiteside County Extension Center, 100 E. Knox St.

Mount Vernon, Southern Regional Extension Office, 4202 Williamson Place, Suite 2

Princeton, Bureau County Extension Unit, Becker Professional Suites, 850 Thompson St.

Rockford, Rockford Extension Center, 417 Ware Ave, Suite 102

Springfield, Springfield Extension Center, Illinois State Fairgrounds, Building 30

St. Charles, Kane County Unit, 535 S. Randall Road

Yorkville, Kendall County Extension Unit, 7775B Illinois Route 47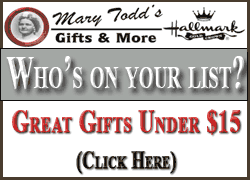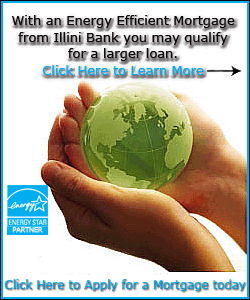 Who: Family of military personnel stationed at camps Al Asad and Taji/Cooke

What: Sign-up available for "See Your Soldier" video visits with troops in Iraq

When: Jan. 8 and 9

Where: 15 video conference sites in Illinois: Bourbonnais, Carbondale, Champaign, Decatur, East Moline, East Peoria, Grayslake, Macomb, Morrison, Mount Vernon, Princeton, Rockford, Springfield, St. Charles and Yorkville

Why: Free opportunity to see and talk with family members in a private, 30-minute "See Your Soldier" session

How: The program is free, but participants must preregister online at www.seeyoursoldier.uiuc.edu by Dec. 17.
To start the process of requesting a visit, a family member must submit information through the "See Your Soldier" site, www.seeyoursoldier.uiuc.edu, by the Dec. 17 deadline. Visitors to the online site will be able to indicate their preferred location for the video visit and must follow all instructions.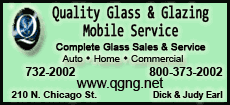 Because Extension offices throughout the state will be sharing limited satellite time and facilities, scheduling of "See Your Soldier" visits is being coordinated through the statewide online site rather than through local offices. Local Extension offices will be able to provide logistical information once the visits are scheduled, but local staff members will not be able to schedule the sessions.
If you need a reasonable accommodation to participate in this program, please contact the host Extension office.
[Text from file received from the University of Illinois Extension]