I always loved the scene in the movie "Hoosiers," where Dennis Hopper played the role of Shooter. I also loved it when he and Coach Dale, played by Gene Hackman, were in the diner talking about the history of Hickory High School hoops (a fictitious town, BTW -- I think the real town was Milan, Ind. -- better check the archives). Anyway, Shooter was talking about the "Big Game" when he played for the local heroes. I think it was a sectional playoff game, and he had a shot to win it at the buzzer to potentially move the team on to the next round. His shot was true, but it spun in and out (my career in a nutshell). I'll never forget his words to the coach as he pined over his lost opportunity to win it for the fans: "It meant so much to them, Coach... I know, 'cause it meant so much to me too."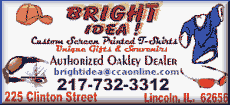 That may not be an exact quote (rent the movie for yourself -- I just write the stories) and it may sound kinda of corny to many of you. But I know exactly what he meant and exactly how he felt. I have already confessed to you great readers that I'm guilty of some of those very same things. The games, the scores and the outcomes all mean a lot to me. I guess if you don't like that... read the comics or the classifieds. But Greg and I will probably not be apologizing any time soon about the passion that we have for our local and regional teams. I know Greg's passion was dying on the vine with his baseball team and he needed a big pick-me-up from his football teams, and he got just what the doctor ordered.
Let's examine a few of the contests from the week that was:
Illinois 31, Wisconsin 26
Thank you, Illini. Since I've been banished to the other side of the Cheese Curtain, life can sometimes be strained -- even more when these border wars go against the beloved. Last year when Bucky and Co. went into Assembly Hall and knocked off Weber's pesky crew, I heard about it for several weeks.
My son has heard about it at school during football and basketball season (maybe I shouldn't dress him in Orange and Blue clothing so much, but amazingly, most of his wardrobe bears those always fashionable color schemes). He even came home once last year asking me if it was OK to root for the Illini and for Bucky too.
Of course I was the understanding father and simply said... "Heck, no!" No, I cut him a little slack and told him to do what was in his heart, but I reminded him that coach Zook was in the process of building a winner and that he would be glad that he stayed on the fan wagon. He did so begrudgingly, mostly to soothe his crying, miserable old man.
So far this season, his patience has been rewarded. Of course I tested it once again. When he saw a schedule and saw tough games with Penn State and Wisconsin on back-to-back weekends, he asked me how Illinois would fare in those contests. Luckily for him he has the always insightful LDN sports editor as his dad, who lives to comfort and shower him with the plethora of ways the Illini will be successful.
In other words, I broke it to him gently. I told him that coach Zook was here for one reason and for one reason only: to make Illinois a winner once again. I went into a long diatribe about how the first two seasons of the Ron Zook era were hard to bear, but they were a part of what it takes to build a program. Furthermore, I shared with him that the Illini will be competitive and that they'll win a few games. That's when I dished him the keen insights that you've become accustomed to. I simply told him that there was no way on God's green earth Illinois would win both of those games. I even went so far as to tell him that I'd settle for a split, but I prepared him for two tough losses.
Don't get me wrong -- I told him we'd be competitive. I did him one better -- I took him to the Penn State game. After we won and we were jubilantly leaving the stadium, it was his turn for some insight. He asked, "Dad... how could you have been so wrong?"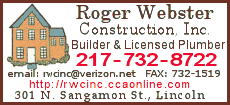 What a great question! Where do 6-year-olds come up with this stuff? My guess... his mother (BTW, Happy 24th, Luv!)! I'll spare you the rest of our father-son chat to do my actual analysis of the last two weeks.
As I said, I expected us to compete. What I did not expect was for us to follow the Taylor-Mayfield script that we've been preaching for years.
JUMP on your opponent early.

Play SMASH-MOUTH football in the first few series to let them know you mean business.

EXECUTE, execute, execute.

DON'T COMMIT silly penalties.

HANG ON to the football.

GET the crowd involved early, often and EVERY chance you get!

Make SPECIAL teams SPECIAL AGAIN.

CREATE championship adjustments at halftime.

TACKLE the heck out of 'em.

DEVELOP enough specialty players at the skill positions to make us a scouting nightmare.
That is just our short list. What I didn't expect was that we did so many of these things so early this year. It started that first Saturday versus ol' Mizzou (BTW, nice going, Tigers on your thrashing of the Huskers). I couldn't believe my eyes on how much we'd improved. But, when I saw our speed, our strength and our chemistry, I told Greg that I wanted to rethink my preseason prediction.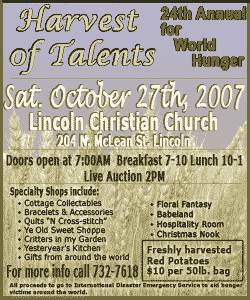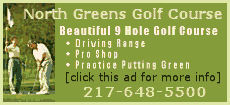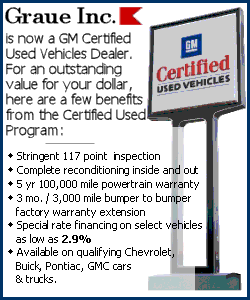 Now, I'm way ahead of myself. So, even if Illinois doesn't win a lot more games this year, I am so happy with how far they have come. Coach Zook was rudely run out of Florida and treated about as badly as any D-I coach in any sport has ever been treated. On top of that, he took the job here only to go through two years of football hell. Even he had to wonder if it was even possible to turn it around here. But he is living proof that eternal optimism can raise a team, a program and even a nation (of course I'm referring to Illini Nation in this case) to heights no one could've seen or expected. I am so happy for Zook, and I commend him on just about every level. Wow!
And I can tell you this: If Illinois continues to do most of the things on the above list, they will continue to be a good, competitive football team. And if they continue to be a squad that is not satisfied until they get better and better, this may be a special autumn indeed.
For now, Illini, just thank you for dumping the Badgers. You've made our lives a lot more bearable.
Bears 27, Packers 20
And speaking of the Bears, I guess I should include this one in here as well. My friend Lynn Laughlin called me late Sunday night and told me how much I would enjoy going to work this week in the land of the cheesemakers. Since he left me a message, I didn't have the heart to tell Lynn that I went to bed with the Pack holding a commanding 20-10 lead. I woke up at about 4:30 (we have to get up early to make the cheese) and turned on the news. When the score scrolled through, I said, WOW that has to be a mistake! What happened? I saw the highlights and I'm still not sure I could tell you what happened. I think someone may have smiled on Cub fans who were basically watching the game in corners as despondent as ever.
WOW! Once again an outcome changes the landscape a little bit. I'm still not sure that Brian Griese is the answer to very many questions, but as Chicago gets more healthy in the coming weeks, they may not be as dead as some coroners pronounced them.
I'm not sure I see a lot of great teams beyond the Steelers, Cowboys, Patriots and Colts, but then again, I thought the Chargers were dead, and look at how they slipped past Denver. Colts fans will definitely have fun this year and maybe Bear fans too. The fun, if it ever really started, is already over in St. Louis. Maybe the Blues will return some joy to the Gateway City.
Diamondbacks 3, Cubs 0
I know you're waiting for the shoe to drop. I just didn't see this coming. I thought this would be a good matchup for the Cubs. I think some of their play toward the end of the year (like their series in Florida) seemed to have lingering effects on the franchise. The Cubs did make positive strides in '07. Now, it remains to be seen who the new ownership will be and if they'll continue to add the needed pieces to finish the task. I wish them well. Wouldn't it be a riot if Mark Cuban gets the team?
The demise of the Cardinals?
The Cards on the other hand are not making the kind of news their fans would like to see. Letting Walt Jocketty loose may be the worst move I've experienced as a Redbird fan in my short lifetime. You might think that my subheading here is too strong -- well, I've got news for you: I was a Cards fan back in the '70s and it wasn't pretty. In fact, it wasn't too pretty between 1987 and 1996.
It is an absolute must to have a brilliant baseball man in that position. If Jocketty was not the best I've ever seen in that role, he's on a very short list. It has widely been both speculated and reported that since the Redbirds hired a new scouting director, that he and Jocketty have been at odds. I just don't see how or why this escalated into an unmanageable situation. You simply tell the scouting director thanks for coming in; it's just not going to work -- goodbye and good luck. You don't throw out the baby with the bath water.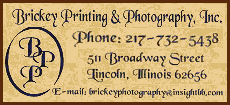 Lots of organizations think that the new whiz kids are gonna come in and make everything better -- in my lifetime I have seldom seen that work. I know I'm old school, but I like to go with things that work. I like people who bring value to the organization. I like people who got it done during the lean times when everybody else was sleeping, complaining or just doing something else. I like people who are widely respected and those whose allegiance is never questioned.
The rumor mills kept saying, What has Jocketty done for us lately? Wow! Are you kiddin' me? Hello... didn't we win the world championship last season? And what about this year -- when everyone left us for dead, didn't we get back to within a game of the divisional lead?
I'm not saying that I would've made all the moves that he made. I'm not saying that he never made a mistake. What I am saying is that Walt Jocketty is good people and in MHO one of the top three executives in baseball. You just can't lose quality people like that. It will hamper or eventually kill any organization.
The wheels have come off the Cardinal wagon. It's a good thing they've got a new stadium, 'cause besides losing a great GM, they likely now will lose a great manager in Tony La Russa. Pencil me in as someone not in favor of the direction this organization is going.
WOW -- sorry I got so worked up -- I guess that's why I titled my work "Mutterings." Hope your month works out better than it did for Jocketty and Cardinal fans. At any rate, have a great one, everybody, and don't forget to attend the Harvest of Talents later this month!
Additional note
Congratulations and a hearty LDN salute to one of the LDN sports photographers, Ed Bacon, and to former Lincoln resident Mike Mallick, who braved the oppressive heat to complete the Chicago Marathon. I'm not even sure that I could bike it and might have trouble driving it! Nice going, Ed and Mike -- we salute you!