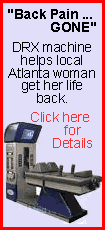 My oldest son celebrated his 24th birthday recently. It is a manly rite-of-passage that at some point he receives his very first gas grill, and my husband decided that he was old enough now to handle such an important responsibility. Plus, it allowed my husband to buy a gas grill, something he always enjoys doing. The problem was that, other than macaroni and cheese and Ramen noodles, my son had never cooked a meal on an indoor appliance, much less on an outdoor gas grill.

His brother decided that he needed a book to teach him how. That is how we found ourselves in a bookstore surrounded by books that ended in the words "for Dummies." These books were in the reference section of the store, where you'd normally find such dry tomes as "Computer Programming: In 14 Languages." I always wondered… If you only speak one language, is the rest of the book wasted?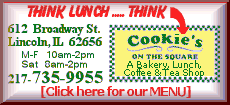 Anyway, we eventually found what we were looking for: "Grilling for Dummies." Not only did it teach a complete "newbie" all about grilling, it also gave my younger son the unholy pleasure of indirectly placing my oldest son in the category of "dummies." They also had the "Complete Idiot's Guide to Grilling," but the difference between a dummy and a complete idiot was just enough to get the younger one decked. So he chose the one that was less harmful to his health but still allowed him to insult his older brother on his birthday.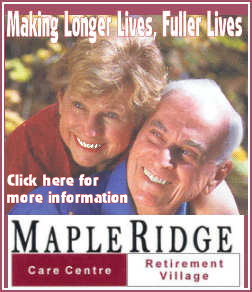 Personally, I wouldn't be caught dead walking out of a bookstore with a book that proclaimed to all and sundry that I was a "dummy" or a "complete idiot." So I have to believe that there simply must be a lot of people buying these books for their loved ones. The marketing guys for these books must be geniuses.
While we were perusing the shelves of that bookstore, we came upon some interesting titles for the "Dummies" books: "Gardening for Dummies," "Bartending for Dummies." They should have "The Complete Idiot's Guide to Drinking and Driving." I wonder what could possibly be said about that subject that would make the book the size of an encyclopedia. Maybe when you open it up, it could have one word on every page: DON'T! A word that even a complete idiot could understand.
After seeing that the "French Cooking for Dummies" book contained just as many pages as the computer programming books, I decided that French cooking could be taken off my list of "Things to Do Before I Die." Life is too short. Learning to program a computer never even made it to my list.
I was looking for a book called "Rocket Science for Dummies," just in case I ever needed that information. Not surprisingly, they didn't have one. Like I said, there are certain things that "dummies" probably shouldn't mess with.
[Text from file received from Laura Snyder]
You can reach the writer at lsnyder@lauraonlife.com. Or visit www.lauraonlife.com for more columns and info about her new book.
Editor's note: If you enjoy this feature, click here:
I'd like to read more Laura on Life.