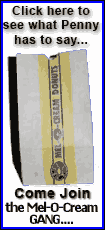 Since I didn't personally know any fairies, or even people, who collected teeth for a living, I figured that the tooth fairy must come from a far-away foreign country. In my young mind, setting up a guest room for her was the only hospitable thing to do.

However, my mother told me that we didn't have a spare bedroom. I offered to let the tooth fairy use my bedroom and I would sleep on the floor, but my mother wouldn't hear of it. I was willing to do such a drastic thing because I was afraid that the tooth fairy, a very important source of cash for a 7-year-old, would decide that the trip was not worth it, and she wouldn't come on the night that my tooth was under my pillow.

Besides, I thought that if she actually lived in my room, she'd be inclined to leave more than a quarter under my pillow when my teeth fell out. Or maybe she'd accidentally leave some cash behind when she left. My mother was pretty unreasonable about my perfect plan, though, so it never happened.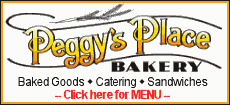 Nowadays, the tooth fairy seems to be pretty arbitrary about what kind of coinage she leaves under kids' pillows. My children have come home with stories of their friends finding a $5 bill under their pillow. I figure she simply didn't have change for a five.
My children generally find one of those gold Sacagawea dollar coins under their pillow, so my kids think the tooth fairy lives with a tribe of Native Americans. But they are a little hurt to think that she might favor one of their friends over them. (If she had lived in my bedroom, Mom, my children would be getting those $5 bills.)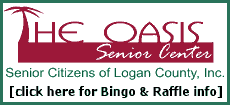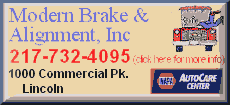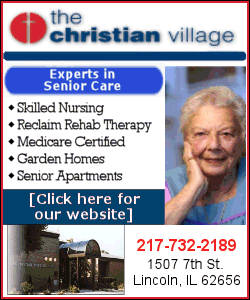 My son, who is 10 years old, prefers to save his teeth in a little box rather than giving them to some creepy fairy who sneaks into his bedroom in the middle of the night. Even the thought of a certain cash windfall is not enough to sway him. So although he misses out on those golden coins, he comforts himself by thinking that at least he won't be the victim if the tooth fairy suddenly goes berserk. I guess that possibility always exists when we're talking about a person whose sole purpose in life is to collect other people's teeth.
There is a price to pay for his reticence, however. For the last two years he has had a buck-toothed, Bugs Bunny-with-glasses sort of look on his face because the two teeth on either side of his very prominent front teeth have refused to grow in. We even had X-rays taken to find out if they were still in there somewhere. They were, but they were certainly taking their time about showing themselves.
Coincidently, the tooth fairy hasn't had to make a trip to our house for the last two years, until a couple of days ago, when my daughter's tooth fell out. The very next day, my son's teeth finally made an appearance on either side of his Bugs Bunny teeth.
I don't think it's a stretch to think that the tooth fairy might have been mad at him for not handing over his teeth via the underside of his pillow. So in a way, my son became the victim of tooth fairy vengeance anyway. At least… that's what he thinks.
[Text from file received from Laura Snyder]
You can reach the writer at lsnyder@lauraonlife.com. Or visit www.lauraonlife.com for more columns and info about her new book.
Editor's note: If you enjoy this feature, click here:
I'd like to read more Laura on Life.