Halloween is right around the corner
Don't be scared -- donate blood

Send a link to a friend
[October 20, 2007] SPRINGFIELD -- Halloween is almost here and it is time to help local hospitals restock their blood supplies to meet planned and emergency medical needs. Blood cannot be manufactured. It is a gift from one person to another.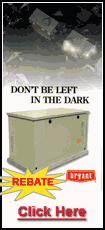 Citizens from the Lincoln community and surrounding area are asked to help area hospitals and patients by donating blood at a Central Illinois Community Blood Center blood drive Oct. 27 at the Movie Gallery, 616 Woodlawn Road in Lincoln. The hours of the blood drive are noon to 4 p.m. For your convenience, please call Tara toll-free to sign up at 1-866-GIVE-BLD (1-866-448-3253), ext. 56, or schedule an appointment online at www.cicbc.org. Of course, walk-ins are always welcome and appreciated.

The 2007-2008 Springfield Clinic High School Blood Challenge started May 12, 2007, and ends May 11, 2008. Donate blood at this drive and ask that your donation be credited to Lincoln High School or a participating high school in your community. The high school that wins the challenge will receive a $1,000 college scholarship from Springfield Clinic to award to a graduating senior who plans on furthering his or her education.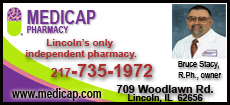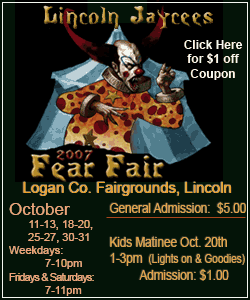 The Central Illinois Community Blood Center is a not-for-profit organization that provides blood to 19 area hospitals in central and southwestern Illinois. The blood center's donor room, located at 1134 S. Seventh St. in Springfield, is open to collect blood on Mondays and Tuesdays 9 a.m.-5 p.m., Wednesdays and Thursdays 7 a.m.-6 p.m., Fridays 8 a.m.-4 p.m. and Saturdays 9 a.m.-noon.
The blood center is also looking for platelet donors. If you would be interested in becoming a platelet donor, or for more information about donating blood or sponsoring a blood drive, please call the CICBC toll-free at 866-GIVE BLD (1-866-448-3253). For information about blood drives, blood facts, blood types, scheduling an appointment online and other information, please check www.cicbc.org.
Please give what's in your heart and donate blood.
[Text from news release received from Central Illinois Community Blood Center]