Polish opposition takes election

Send a link to a friend
[October 22, 2007] WARSAW, Poland (AP) -- An opposition party that wants Poland's troops out of Iraq has ousted the ruling conservatives in elections, and the incoming government promises to negotiate a tougher deal with the U.S. when it comes to hosting a missile defense base.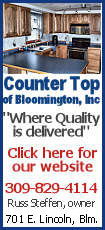 With more than 90 percent of votes in the previous day's parliamentary ballot counted, Monday's results showed Civic Platform beating Prime Minister Jaroslaw Kaczynski's nationalist conservatives by nearly 10 percentage points, enough to allow them to form a coalition government with an allied party.

Civic Platform leader Donald Tusk, like Kaczynski, favors good relations with the United States. But Tusk argues Poland has not gotten enough from its close ties with Washington and he wants the country's 900-strong detachment in Iraq to come home soon.

Tusk's party also says Poland should drive a tough bargain in return for hosting a missile defense base, which the U.S. wants to install as part of a shield offering some protection in Europe and beyond for long-range missiles launched from Iran.

Civic Platform says it supports hosting the missile defense installations, but has criticized Kaczynski for being too eager in public statements to strike a deal ahead of negotiations. Party leaders have said Poland also wants the U.S. Patriot short range and anti-aircraft missile system -- which hasn't been part of the proposed system -- to beef up its own national defenses.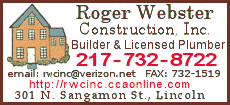 U.S. plans to push ahead with missile defense installations in Poland and the Czech Republic have set it at odds with Russia, which views the shield as a step to undermine the deterrent value of its nuclear arsenal.

Civic Platform's triumph amounted to a bruising verdict on Kaczynski's two-year crusade to belatedly purge former communists from public life and fight for the country's interests in the European Union with combative methods that marginalized the country in Europe.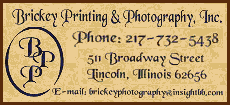 Former Polish President Lech Walesa, a staunch critic of Kaczynski and his twin brother, President Lech Kaczynski, praised his compatriots for their choice.

"We saved our honor," Walesa said on TVN24 television. "The winning party, I think, will focus on programs to take advantage of as much as possible in the European Union, and at the same time will improve our image."

[to top of second column]
The election -- which Jaroslaw Kaczynski forced two years early in a failed gamble to strengthen his support after a coalition with two smaller parties collapsed -- appeared to be a victory for an EU-friendly course and a more market-friendly approach to an already booming economy.

With 90.8 percent of the vote counted, results showed Civic Platform ahead with 41.6 percent, or 208 seats in the 460-seat lower house of parliament. The ruling Law and Justice Party trailed with 32 percent, or 164 seats.

Civic Platform would have a majority with its ally, the Polish Peasants Party, which the results showed winning 8.8 percent -- or 35 seats.

Turnout was 53.8 percent, higher than any parliamentary elections since the fall of communism, according to the central electoral committee.

The results mean the end of a double-act that saw two identical twins holding the country's two highest offices. President Kaczynski will remain in office with a term lasting until 2010 -- and he could make life awkward for the new government by exercising his veto powers.

Jaroslaw Kaczynski acknowledged defeat soon after exit polls showed Civic Platform far ahead, and ruled out a coalition with the election winner. He pledged to use his time in the opposition to rebuild, and to keep a close check on the new government.
[Associated Press; by Ryan Lucas]
Associated Press writers Jan Sliva and Vanessa Gera contributed to this report.
Copyright 2007 The Associated Press. All rights reserved. This material may not be published, broadcast, rewritten or redistributed.