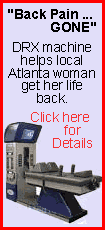 Joey Chestnut, 23, of San Jose, Calif., surpassed the previous record of 97 Krystal burgers -- 2 1/2 inches square -- held by Japan's Takeru Kobayashi, set at last year's Krystal Square Off.
"We never thought we'd see someone anywhere near, let alone past, the century mark when we started the Krystal Square Off in 2004," said Brad Wahl, vice president of marketing for The Krystal Co.
Chestnut beat 12 other contestants. Kobayashi, who won all previous Krystal Hamburger Eating Championships, didn't compete this year because of lingering jaw pain from having a wisdom tooth extracted in June.
The 29-year-old Kobayashi received chiropractic treatment before losing his hot-dog-eating belt in the Nathan's Famous Fourth of July tussle in New York.
Copyright 2007 The Associated Press. All rights reserved. This material may not be published, broadcast, rewritten or redistributed.