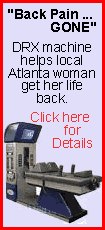 Now he's looking for some silent but deadly help from the federal government, which is testing a baiting program this month in the state.
"That big boom -- eventually the blackbirds got used to it -- and it doesn't hardly work anymore," said Matejcek, who farms near the small town of Brocket. "I'm hoping that this baiting will work."
Matejcek said he lost half his 250-acre sunflower crop to blackbirds two years ago. Now the skies over his sunflower fields are darkened with blackbirds again, feasting on their favorite food to fatten up before their trip south. Matejcek has volunteered -- even prodded -- federal wildlife officials to use his farm as a test site.
He got his wish. Phil Mastrangelo, state director for the U.S. Department of Agriculture's Wildlife Services agency, said the blackbird baiting project will start this month in areas around Jamestown and Devils Lake, which includes Brocket.
The idea is to use cages filled with captured blackbirds to lure their unsuspecting relatives, said George Linz, a research wildlife biologist.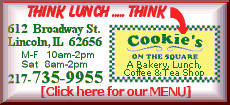 Trays of brown rice will be placed atop the cages, which will be positioned away from sunflower fields and along roadsides, stubble fields and cattails where the birds "roost and loaf," he said.
The bait will be surrounded by a wire mesh designed to keep out "nontarget" birds such as pheasants and doves, Linz said. Initially, the bait will not be poisoned.
Researchers will watch from a distance to see if the plan works. If it does, the brown rice eventually will be treated with a poison that has been approved by the Environmental Protection Agency, one that won't harm other animals if they eat a poisoned blackbird, Linz said.
The USDA will do a cost-benefit analysis before approving the project for wide use, Linz said.
Some 70 million blackbirds come through the Northern Plains each year, including about 6 million that stop in North Dakota, which accounts for about half of the nation's sunflower production, Linz said.
Each blackbird can eat about an ounce of sunflower seeds daily, said Linz, who has studied blackbirds since the late 1970s.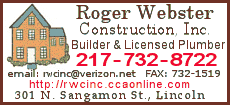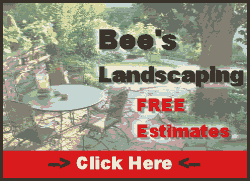 Larry Kleingartner, executive director of the Bismarck-based National Sunflower Association, called the latest plan "one of a number of incremental steps" to control blackbirds.

"There is no magic bullet to this whole blackbird thing -- nobody has been smart enough to identify it yet," Kleingartner said.

The National Audubon Society opposed the bill that provided state funding for the program, said state director Genevieve Thompson.

"The biggest problem that we have is attracting nontarget species," Thompson said. The program comes at a time when some birds such as meadowlarks, shrikes, and some sparrows, are "in peril" in North Dakota, she said.

"There is a major decline in some grassland species, which is generally attributed to the loss of grasslands and wetlands," she said. "Adding this just puts another pressure on them."

Thompson said sunflowers are an important crop for birds as well as the state, and though her organization empathizes with sunflower farmers, "it is difficult when you're growing bird food."

The USDA has estimated blackbirds will eat between $10 million and $15 million worth of sunflowers in North Dakota this year, Linz said.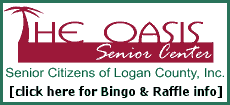 He said the problem of blackbirds eating sunflowers will never be stopped completely, though the agency is committed to controlling the problem as best it can.

"The crop is just too valuable to feed to blackbirds," Linz said.

___

On the Net:

Wildlife Services: http://www.aphis.usda.gov/wildlife-damage/

National Sunflower Association: http://www.sunflowernsa.com/

National Audubon Society: http://www.audubon.org/

[Associated Press; by James MacPherson]

Copyright 2007 The Associated Press. All rights reserved. This material may not be published, broadcast, rewritten or redistributed.