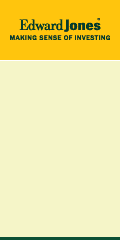 "It's a solid month against a subpar industry," Paul Ballew, General Motors Corp.'s top sales analyst, told investors and reporters in a conference call.
Still, Ballew said the industry is being hit by economic uncertainty. High gasoline prices and declining home values have caused people to delay auto purchases or exit the market altogether, he said. Lending standards for auto customers also may be tightening, although there's little evidence of that so far, he said.
That uncertainty could give the companies a stronger argument in contract talks with the United Auto Workers to cut what domestic automakers say is about a $25-per-hour labor cost gap with its main Japanese competitors. Contracts between the UAW and Ford Motor Co., GM and Chrysler LLC expire on Sept. 14.
The domestic automakers, who saw their U.S. market share dip below 50 percent for the first time in history in July, clawed their way back up to 51 percent of the market in August, according to Autodata.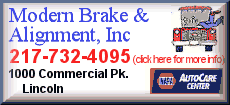 GM, the world's biggest automaker, surprised analysts by posting a 6 percent increase in sales, led by a 16.6 percent increase in truck sales. Part of that was due to a 24 percent increase in sales to rental car companies, which GM and other U.S. automakers have been trying to cut back on because they hurt brand image and resale values. Ballew said August was a one-time increase and GM will reduce sales to rental fleets through the rest of the year.
Toyota Motor Corp. beat out Ford Motor Co. in sales for the month and overtook Ford for the first eight months of the year. The Japanese automaker sold 1.788 million vehicles during the January-August period compared with 1.784 million at Ford. Many analysts have predicted Toyota will overtake Ford for the No. 2 slot for the full year in 2007.
Ford's top sales analyst George Pipas wouldn't comment on Toyota. Bob Carter, Toyota's general manager for U.S. sales, said surpassing Ford isn't part of the company's internal plan.
"It's sort of an interesting fact, but not anything we put significance into," Carter said.
Ford posted a 14.4 percent decline for the month. Pipas said that was partly due to a 44 percent decrease in sales to rental car fleets. Pipas also said last August was stronger because Ford was offering zero-percent financing.
In an effort to boost September sales, Ford said Tuesday it will offer up to $1,000 in cash on most 2007 and 2008 models through Oct. 1. Chrysler LLC said it also plans to introduce a new incentive program Wednesday. Chrysler didn't release details but hinted that it will extend its current zero-percent financing offer.
Chrysler's sales were down 6.1 percent in August, the same month the company finalized its breakup with DaimlerChrysler AG and transferred into private ownership. Chrysler said its sales to rental, government and industry fleets were down 20 percent, part of the company's effort to wean itself from fleet sales.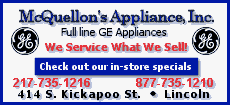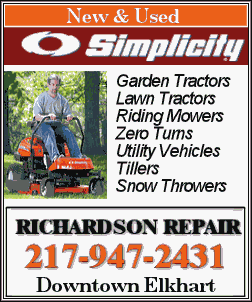 Toyota's sales were down 2.8 percent. Carter said ongoing volatility in the housing and credit markets is challenging consumer confidence, particularly in Toyota's stronghold of California. He added that Toyota would welcome intervention from the Federal Reserve, which will consider cutting the benchmark federal funds rate when it meets on Sept. 18.

Carter said Toyota sales also were hurt by supply problems. Sales of the subcompact Yaris plunged 31 percent, for example, as Toyota failed to keep up with growing demand for a hatchback version.

Honda Motor Co. and Nissan Motor Co. posted gains in August. Nissan's truck sales, led by the full-sized Titan pickup, rose 4.1 percent compared with August of last year, while its car sales were up 7.9 percent, the company reported. Honda reported a 4.7 percent overall increase, led by an 11.7 percent rise in car sales.

The automotive forecasting company CSM Worldwide has predicted U.S. sales will total 16.2 million in 2007, or 350,000 fewer vehicles than last year. That would be the lowest annual sales level since 1998 and more than 1 million vehicles lower than the peak of 17.3 million in 2000, according to Ward's AutoInfoBank.

In response, GM said Tuesday it plans to cut third-quarter production by 2 percent, or 25,000 vehicles, compared with last month's guidance. It also plans to cut fourth-quarter production by 10 percent, or 150,000 vehicles, compared with the fourth quarter of 2006.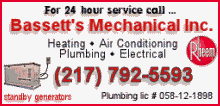 Ford said it plans to make 640,000 vehicles in the fourth quarter, up 6 percent from the same quarter of 2006. Third-quarter production plans also are 640,000 vehicles, the same as previously forecast, Ford said.

GM shares rose $1.18, or 3.8 percent, to close at $31.92 Tuesday. Ford shares rose 18 cents to $7.99, Toyota's U.S. shares rose $1.27 to $116.95. Honda's U.S. shares were up 59 cents to 33.51.

___

On the Net:

Chrysler LLC: http://www.chryslerllc.com/

General Motors Corp.: http://www.gm.com/

Ford Motor Co.: http://www.ford.com/

Honda Motor Co.: http://www.honda.com/

Nissan Motor Co.: http://www.nissanusa.com/

Toyota Motor Corp.: http://www.toyota.com/

[Associated Press; by Tom Krisher and Dee-Ann Durbin]

Copyright 2007 The Associated Press. All rights reserved. This material may not be published, broadcast, rewritten or redistributed.