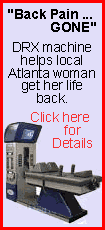 The Whitehouse Station-based company pulled Vioxx from the market three years ago after research showed it doubled risk of heart attacks and strokes.
Lawyer Chris Seeger has argued that if Merck had disclosed those risks earlier, prescription plans would have favored other painkillers.
A state judge and then an appeals court approved the class action, but Merck appealed to the New Jersey Supreme Court, which ruled a nationwide class is not appropriate.
Merck shares rose 16 cents to $49.56 in early trading.
Copyright 2007 The Associated Press. All rights reserved. This material may not be published, broadcast, rewritten or redistributed.