Gov. Blagojevich signs legislation increasing background checks for the sale of guns in Illinois

Send a link to a friend
SB 940 ensures mental health history is added to background checks, purchase information is shared with federal authorities
[September 08, 2007] SPRINGFIELD -- In response to recent nationwide efforts to toughen gun laws following the Virginia Tech tragedy last April, Gov. Rod R. Blagojevich signed legislation Aug. 31 designed to prevent the sale of guns to individuals who pose a serious threat to public safety. Senate Bill 940, sponsored by state Sen. Dan Kotowski, D-Mount Prospect, and state Rep. Harry Osterman, D-Chicago, will help make sure that gun purchaser and owner information is shared with federal authorities and will add mental health history to background checks for gun purchases in Illinois.
"The lessons we learned as a nation from the Virginia Tech tragedy are still very fresh in our minds," Blagojevich said. "We must do what we can to prevent future tragedies and make sure guns are kept out of the hands of individuals who could pose a threat to the public."
Senate Bill 940 amends the Firearm Owner Identification Card Act and the Mental Health and Developmental Disabilities Confidentiality Act to require the Illinois State Police to report information on people who are prohibited from buying or owning guns to the FBI's National Instant Criminal Background Check System. The bill also requires hospitals and mental health facilities to submit all relevant mental health records to the Illinois State Police, who would then forward the names of affected individuals to the FBI system and use the information when processing state gun licenses.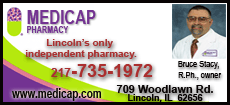 Currently, the Illinois State Police's background check system only receives notice of individuals who have been admitted for inpatient treatment. Under this new law, hospitals and mental health facilities would report information to the state police on all individuals -- both inpatient and outpatient. Expanded mental health background checks can be another tool to identify individuals who pose a serious threat but who have never received inpatient care.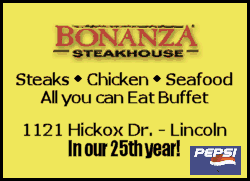 Additionally, this bill is designed to ensure that the Illinois State Police mental health records are up-to-date. Hospitals and mental health facilities will now be required to report this information within seven days of admission or provision of mental health services, as opposed to the previous 30-day requirement.
In the last five years, more than 148,000 people have been killed by a firearm in the United States, 14,500 of them children and teens. According to the most recent data, 29,569 people were killed in America by gunfire in one year, which averages to 81 people a day -- or a person killed by a gun every 18 minutes.
According to the Brady Campaign, in 2006 over 1,100 people died from gun violence in Illinois -- more than three people each day. In 2006, 82 percent of Chicago murders involved a firearm.
The legislation is made effective on June 1, 2008.
[Text from file received from the Illinois Office of Communication and Information]