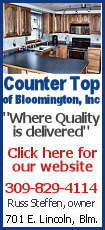 A free bluegrass concert kicks off the festival on Friday at 6 p.m. in Scully Park. Come and listen to the traditional, and not-so-traditional, music of Leftover Biscutz as they take the stage from 6 to 8 p.m. Stick around for bluegrass and gospel music performed by Long Creek from 8 to 10 p.m. Don't forget your blankets and lawn chairs. Donations will be accepted.

The fun continues over the weekend with new events presented by Bob Church, Guy Fraker and Mike Anderson.

Anderson is back this year to entertain you with songs and stories. He is a superb communicator, has won many awards and has performed from the Atlantic coast to Canada and to the Gulf. He has honed his skills as a storyteller and is one of the best yarn-spinners and worst pun-tellers anywhere. His performances will be on Saturday from noon to 4 p.m. and on Sunday from noon to 3 p.m.

Bob Church will have his 129-slide PowerPoint presentation titled "A. Lincoln With Compass and Chain," based on a book of the same name. The book, by Adin Baber, is the only one written about Lincoln's career as the deputy Sangamon County surveyor when he lived in New Salem. Church is the executive director and lobbyist of the Illinois Professional Land Surveyors Association, headquartered in Rochester. He was born and raised in Springfield and has always been interested in the life of Abraham Lincoln and the history of land surveying. His presentation will be at 1 p.m. Sunday
For the first time ever, Guy Fraker, a noted Abraham Lincoln historian, will be giving presentations at the Railsplitter Festival. You might have seen him give talks at other events in Logan County, and he has graciously agreed to give two talks here at the festival. Fraker is a practicing attorney in Bloomington, a board member of the Bloomington Jaycees, a founding director of the Parklands Foundation, a member of the board of the Illinois chapter of the Nature Conservancy and a past president of the McLean County Bar Association. Fraker is also a lifelong student of Abraham Lincoln and is recognized as an expert on the 8th Judicial Circuit. He speaks frequently at Lincoln events and has authored many articles on Lincoln. He is a member of the Advisory Committee for the national Abraham Lincoln Bicentennial Commission. Fraker received his undergraduate and law degrees from the University of Illinois at Champaign-Urbana. His presentations will be on Saturday afternoon at 1 and 2:30. Each hour-long presentation will be followed by a 30-minute question-and-answer session.
Also back this year is the Civil War Ball. On Saturday night, come out to the Lincoln College Student Center and experience the music and dance of a time long past. With the help of very talented demonstrators, you will learn how to dance the way they did in the olden days of the Civil War era. Don't worry about how to dress, just come right on out! If you don't know how to dance and you think you cannot learn, we will prove you wrong. Anyone can learn these simple steps, and before the night is over, everyone will be dancing and having a lot of fun. The dance will begin at 7 p.m. Saturday and will end at 10. Tickets are $5 per single, $7.50 per couple and $10 per family.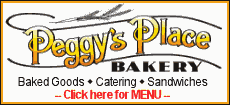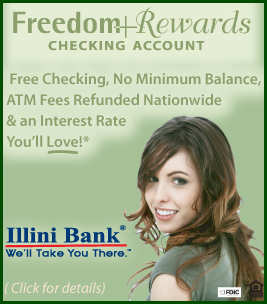 The "I Spy Lincoln" bike tour will also be taking place during the Railsplitter Festival. The tour is presented to you by Boy Scouts of America Troop 1102. This event lets riders of all skill levels ride through various routes in Logan County, checking out historic sites and looking for Lincoln. There are three routes to choose from: 15, 30 or 62 miles. All routes take you through the flat to rolling countryside of historic Logan County. You will have the opportunity to ride where Abraham Lincoln once walked. You will also be able to visit historic sites along the route. Rest stops are available on the 30- and 62-mile routes, complete with snacks, fruit and drinks. The routes will be well-marked, so bring the entire family to this fun event. Registration is $20. All registered riders will be entered into the drawing for a new bicycle. The starting point of the bike tour will be the Logan County Fairgrounds, where the Abraham Lincoln National Railsplitting Contest & Crafts Festival will be in progress. Your registration fee includes your ticket to see this exciting event. For more information, please contact 217-735-4339 or ispylincoln@hotmail.com.
The Captain Bogardus Trap Shoot will take place again this year at the Lincoln Sportsmen's Club. Bogardus is possibly one of the best-known trapshooters in history. He traveled with the Buffalo Bill Wild West Show as a sharpshooter, was named Champion Wingshot of the World in 1876 and is even credited with inventing a trap thrower designed to throw glass targets. Bogardus is buried in Elkhart. Competition will be in three classes: muzzleloaders, old-style shotgun and modern. There will be two different events. One is a 10-bird "meat shoot," with prizes of steaks, chicken and roast beef for first place, and bacon and sausage for second place. The entry fee is $3.50. The other event is the 25-bird derby, with trophy prizes. Registration begins at 12:15 p.m. Saturday, and the competition will start at 12:30 p.m.
In the tradition of helping other organizations, the Rutledge Youth Foundation will be on hand with a 2007 Harley Davidson motorcycle to be raffled off. Tickets will be $10, or six for $50. The foundation serves several counties, including Logan, and provides outreach services to youths in need.
Don't miss the other events at the fairgrounds, including cooking demonstrations by the Boy Scouts, a barn-raising and chain saw carving. There will also be lots of great food, activities for kids, craft vendors and historical displays.
The "track events," such as the National Railsplitting Contest, the log rolling contest and more, will be on the grass in the pioneer village area this year, so don't forget to bring your lawn chairs and blankets.
For more information on these, or other, events at the Abraham Lincoln National Railsplitting Contest & Crafts Festival, please call 217-732-8687.
[Text from file received from Abraham Lincoln Tourism Bureau of Logan County]