"It's good to see the Americans starting to use their trains, because if they don't use them they'll lose them," Hardacre, 53, said recently as Amtrak click-clacked its way from St. Louis to Chicago, one leg of his monthlong sightseeing trip with his wife, Janice.
To Amtrak, it's proof that despite vexing challenges, it's on the right track.
The money-losing service, which relies heavily on government funding, says it is riding higher, illustrated by the hundreds of thousands of additional riders flocking to expanded routes in Illinois and California. Amtrak anticipates its fifth-straight record year for ridership nationwide, helped by high gasoline prices and congested highways and airports that seem to have encouraged people to keep their vehicles parked.
But Amtrak's headaches remain, and the biggest is funding. The service has never been out of the red since its launch in 1971, meaning it must rely on government handouts year after year.
In trying to hash out the federal budget for next year, Congress is weighing how much U.S. taxpayers should underwrite the passenger service. Amtrak has requested $1.53 billion, nearly twice the amount the Bush Administration wants to give it. In the past, Bush has proposed giving the service nothing.
A House appropriations committee recently agreed to boost Amtrak's federal funding to $1.4 billion -- a modest increase from the service's $1.3 billion in government help -- while a Senate panel has endorsed spending $1.37 billion. But Bush has promised to veto any spending bills exceeding his budget requests, forcing Amtrak to slice service if the president makes good on his threat.
Amtrak says the lack of stable funding holds it back, leaving it unable to commit to infrastructure improvements. It still uses some equipment dating back half a century and cannot add new rail cars it says it can easily fill on some routes.
The service also continues to be nagged by travel delays, mostly because it must share the tracks with freight haulers that own the rails and charge Amtrak a modest fee -- $90 million in the last fiscal year -- for using them. With freight traffic soaring in recent years, Amtrak's on-time performance slid to an average of 68 percent last year, its worst showing since the 1970s.
"There's room for improvement, and we're looking for it," said Marc Magliari, an Amtrak spokesman.
Since taking over as Amtrak's president last September, Alex Kummant repeatedly has said the U.S. should embrace rail travel at a time of growing transportation needs and high oil prices. He said he's always wondered "why the Amtrak debate is so emotional and at times acrimonious."
The easy answer is money.
Amtrak has more than $3.3 billion in debt -- largely tied to equipment leases. Amtrak's operating losses for 2005 topped $550 million, and its struggles along certain routes continue: The iconic Sunset Limited train between New Orleans and Los Angeles, for instance, loses 62 cents per passenger mile.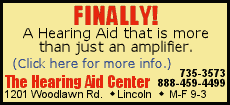 Amtrak officials are pinning their hopes on the bipartisan Passenger Rail Investment and Improvement Act, which would authorize $3.3 billion for operating expenses and $4.9 billion for capital improvements over the life of the bill, from 2008 to 2012.
"We can't keep asking Amtrak to operate like a business while we string the company along year to year," Sen. Trent Lott, the Mississippi Republican sponsoring the bill with Democratic Sen. Frank Lautenberg of New Jersey, said in January.
The haggling over funding comes as Amtrak's ridership flourishes. Passengers for the fiscal year that ended last September numbered 24.3 million, setting a record for the fourth year in a row when comparing the same routes along the 21,000-mile system serving 500 stations in 46 states and Washington, D.C.
Between last October and March, Amtrak's riders numbered 14.3 million, up 5 percent over the previous year and sailing toward another record.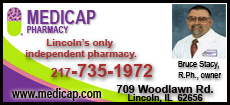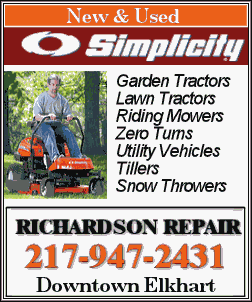 At least some of that growth might be tied to the investment by Illinois and 13 other states in short-distance corridors Amtrak otherwise wouldn't offer, essentially paying for service where they see a need.

Last fall, Amtrak added two state-financed roundtrips between St. Louis and Chicago and one apiece between from Quincy and Carbondale to the Windy City. Ridership spiked by 189,823 for the first two-thirds of this fiscal year, bringing the total passenger count in the state to 670,605.

Amtrak chalks it up to convenience.

Before adding the trains between St. Louis and Chicago, for example, the day's first Amtrak reached St. Louis about 2:30 p.m., just 45 minutes before the last train out, commonly forcing riders to spend the night.

But since last year's expansion, Amtrak's first arrival in St. Louis from Chicago is about noon, and the last train leaves for Chicago five hours later, enabling Chicagoans to attend a St. Louis Rams or Cardinals game or visit the cultural sites for an afternoon and head back the same day.

Before the expansion, the only departure times out of Carbondale for Chicago were 3 a.m. and 4 p.m. The state added a breakfast-time departure, and ridership blossomed.

To William Rechtenwald, it's a real bargain. The journalism teacher at Southern Illinois University in Carbondale takes Amtrak several times a year to Chicago, finding the service comfortable enough, roughly $100 per round trip cheaper than driving and less hassle than maneuvering through congested freeways.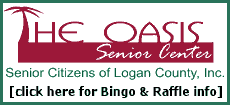 "I'm a fan of Amtrak," he said. "It's a much wiser choice than driving."

Magliari said Amtrak's expansion was important to ridership gains.

"Instead of turning people away, we now are able to put them on trains," Magliari said. "We've always found around the country that frequency drives ridership."

That's proven true in California. Just months after eight trains were added to the state-subsidized Amtrak service between Sacramento and the Bay Area, officials say ridership on that "Capitol Corridor" continues climbing. Ridership on the 170-mile service now with 32 trains was nearly 1.3 million in 2005, nearly triple the 460,000 passengers who rode those rails eight years ago. Administrators credit more options for passengers, with 16 round-trip trains a day a far cry from the three offered in 1991.

With no federal funding to call upon, the Capitol Corridor -- the third-busiest rail line in the Amtrak system -- was built and runs solely with state and local funds.

Amtrak and its state partners are pondering more routes, if there's enough money.

To the Midwest High Speed Rail Association's Rick Harnish, Amtrak's time is now.

"The era of cheap oil is over, and we have to find ways to take costs out of the system. There should be a lot more trains running, and they should be faster," he said. "If ridership is growing this strongly with the kind of delays they get, just think of what kind of response they'd get if they ran on time.

"It's not rocket science," he said. "It's just about providing a good product."

___

On the Net:

Amtrak: http://www.amtrak.com/

National Association of Railroad Passengers: http://www.narprail.org/

Midwest High Speed Rail Association: http://www.midwesthsr.org/

[Associated Press; by Jim Suhr]

Copyright 2007 The Associated Press. All rights reserved. This material may not be published, broadcast, rewritten or redistributed.