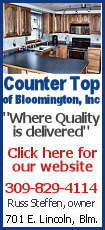 Epizootic hemorrhagic disease, an often-fatal virus that causes high fever and severe internal bleeding, has been confirmed in captive deer herds in Franklin and Randolph counties. It also is the suspected cause of death in wild deer in at least 28 counties throughout central and southern Illinois.

"One farm, in particular, has been devastated," said Dr. Colleen O'Keefe, division manager for food safety and animal protection with the Department of Agriculture. "The farm, located in Franklin County, has lost 16 of its 20 deer."

The disease poses no risk to humans, according to O'Keefe. Other wild ruminants also are susceptible, including elk, mule deer, pronghorn antelope and bighorn sheep. Domestic animals such as livestock may become infected but rarely exhibit signs of the disease or develop serious illness.

Epizootic hemorrhagic disease, known as EHD, is spread by biting midges, or gnats. The midges transmit the virus from infected to uninfected animals as they feed. There currently is neither a vaccine nor an effective treatment for the disease.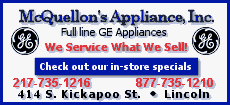 "The only viable way to control the virus is to control the insect population," O'Keefe said. "Short of spraying for insects, there's nothing much a landowner can do to prevent the disease other than wait for cold weather."
Outbreaks typically begin in late summer or early fall and end with an insect-killing frost. The deaths this year were first reported in late August. Officials believe the dry summer in central and southern Illinois, where the cases are concentrated, has contributed to the current outbreak.
"When shallow ponds and creek beds dry up, conditions are good for hatches of disease-carrying insects," said Dr. Paul Shelton, manager of the Forest Wildlife Program of the Illinois Department of Natural Resources. "Then, as summer progresses, deer tend to become more concentrated around watering holes, facilitating the spread of the disease."
EHD was first identified in 1955 when several hundred white-tailed deer died in both Michigan and New Jersey. Since then, cases have been documented throughout much of the United States and southern Canada. The last significant outbreak in Illinois occurred in 2004, although a few cases normally are observed in any given year.
Symptoms develop about seven days after exposure to the virus and include loss of appetite, excessive salivation, muscle weakness, lameness, depression, and a rapid pulse and respiration rate. In very acute cases of the disease, animals enter a "shocklike" state, become prostrate and die within eight to 36 hours after the onset of symptoms.
Farmers with ill deer should not assume the animals are infected with EHD, even if they are exhibiting classic symptoms. A veterinarian should be called to give the deer a checkup. If the animal dies, the Illinois Department of Agriculture's animal disease laboratories in Centralia and Galesburg will perform a post-mortem exam to determine the cause of death. The fee for this exam ranges from $40 to $100, depending upon the level of testing that is required.
Landowners or hunters who witness a deer exhibiting signs of EHD, especially near a creek or pond, can assist agency efforts to monitor the extent of the disease by reporting it to Tom Micetich, IDNR deer project manager, at 309-543-3316, ext. 231.
[Text from Illinois Department of Agriculture news release received from the Illinois Office of Communication and Information]